Five million people march against Christian persecution in Nigeria
The Christian Association of Nigeria organised a march to end a three-day fast. In January alone, 100 people died due to terrorism and clashes between Muslims and Christians.
ABUJA · 05 FEBRUARY 2020 · 17:45 CET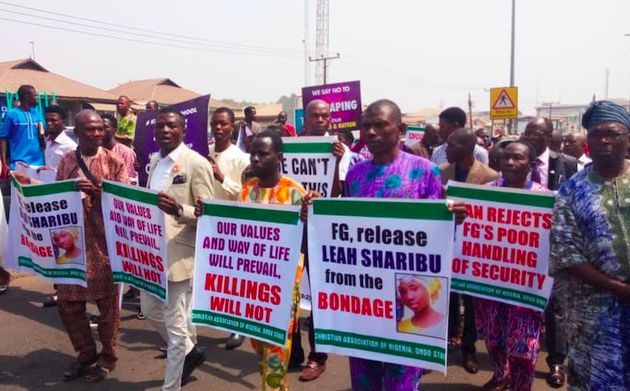 Around Five million people march against Christian persecution in Nigeria. / CAN
Around 5 million people marched in 28 of Nigeria's 36 states on Sunday, to protest the beheading of Brethren pastor Lawan Andimi by Boko Haram and to denounce Nigerian government's failure to stop the abductions and killings.
During the march, organised by the Christian Association of Nigeria (CAN) as the final event of a three-day fast, participants brought posters which read: "Nigerian Christians are under attack. Buhari acts now", and "Our values and way of life will prevail, the killings will not".
"Though we have protested before, this event took a new dimension", CAN president Samson Ayokunle told American Christian newspaper Christianity Today.
100 PEOPLE DIED ONLY IN JANUARY
Ayokunle pointed out that "with one voice, we said 'no' to killings, 'no' to security negligence, and 'no' to the persecution of Christians in Nigeria. It is a wake-up call to the government".
In January alone, there have been more than 100 deaths, due to terrorist attacks, and the clashes between Muslim herdsmen and Christian farmers.
"When people are not performing the duties for which they are employed or appointed, they must give way for others to come in", John Ibenu, CAN chairman for the state of Kogi, said.
According to Ibenu, "CAN will not tolerate ineptitude and will not be silent, because we must be the voice of the voiceless and down trodden".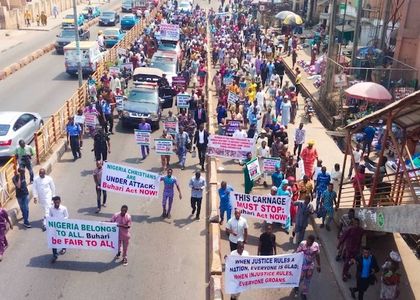 WEA URGES THE GOVERNMENT "TO PUT AN END TO THE ATTACKS"
The World Evangelical Alliance (WEA) has also denounced the violence against Christians in the country, and it has questioned the Nigerian government.
Through a statement signed by its Secretary General, Ephraim Tendero, the WEA recalled that "in 2019, Nigeria accounted for some 45% of Christians killed for their faith globally, approximately 1,350 out of 3,000 deaths".
"We urge President Buhari and the Nigerian government to put an end to these attacks, to decisively combat the prevailing impunity for killings, and to ensure institutional accountability", it added.
The WEA also asked President Buhari "to strengthen his efforts to liberate the hostages held by Boko Haram and the Islamic State in Nigeria. The release of Leah Sharibu, a Christian school girl held captive for almost two years, and other hostages has long been overdue".
"We appeal to the government to ensure that the composition of the leadership of Nigerian security chiefs is more reflective of the ethnic and religious diversity of Nigeria [...] which in turn contributes to a higher degree of social cohesion", the statement said.
They also called on "Christians worldwide to join our Nigerian brothers and sisters in prayer and fasting for an end to the violence, for peace and security to prevail, and for wisdom for the Nigerian authorities".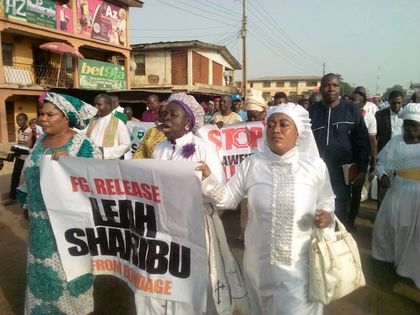 PRESIDENT BUHARI: "WE MUST LEARN FROM THE FAITH OF PASTOR ANDIMI"
In an article submitted to Christianity Today, Nigerian president, Muhammadu Buhari, stated that "we might all learn from the faith and works of Pastor Andimi".
"There seems little doubt he acted selflessly in so many regards, giving alms and prayers to both Christians and Muslims who suffered at the hands of the terrorists. And he passed from us, rightly refusing to renounce his faith that was not for his captors to take, any more than his life. His belief and his deeds are a lesson and an inspiration to all of us", the president added.
He quoted Bible verses in James and Corinthians and Quran suras, calling on "Nigeria's faith leaders, and Nigerians everywhere, to take these words of concord, and the many more that exist, to their hearts and their deeds".
"THERE IS NO PLACE FOR THOSE WHO SEEK TO DIVIDE US BY RELIGION"
"There is no place in Nigeria for those who seek to divide us by religion, who compel others to change their faith forcibly, or try to convince others that by so doing, they are doing good", Buhari underlined.
Avoiding self-criticism, the president recalled that "since I was first elected in 2015, 107 of the Chibok girls have been freed. Today we seek the others", and added that "Boko Haram are no longer one, unified threat, but fractured into several rivals".
"Christianity in Nigeria is not under pressure, but expanding and numbers about 45% of our population today. Nor is it the case that Boko Haram is primarily targeting Christians. Indeed, some 90% of all Boko Haram's victims have been Muslims: they include a copycat abduction of over 100 Muslim schoolgirls; shootings inside mosques; and the murder of two prominent imams", Buhari concluded.
Published in: Evangelical Focus - world - Five million people march against Christian persecution in Nigeria