There is no greater love
I am grateful that despite the terrible pain and horror that has shaken our beloved continent this week, the beautiful story of Ignacio Echeverría has emerged in the news.
08 JUNE 2017 · 18:00 CET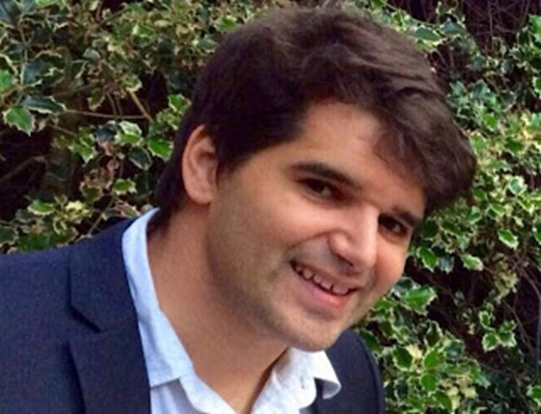 Every once in a while you bump into someone in this world that just leaves you astounded. Is it their presence, their smile, the shine or sparkle that you can see in their eyes? You can't quite put your finger on it but there is something about that type of person that it's just different. And people can't quite say what it is, but yes, everyone agrees that he or she is different.
This week I met someone who was JUST like that. And that person is the man that has filled the front of the newspapers of Spain because he was brave enough to use his skateboard to defend someone from the hands of a bloody terrorist. And for that, he paid a real high price, because his life was taken away for aiding his neighbour, someone he did not know, but who was in sheer need of being helped.
I never knew Ignacio, but for sure, as a Madrileña and lover of this great city, from where he was from, and of this great country of ours, Spain, I would have totally loved to know him and share some beers with him in Huertas or in el Barrio de Salamanca or Malasaña, because I have loved everything I have read about him so far in the newspapers: a committed believer, a fun person, a great worker who fought for noble causes at work, a great uncle, a lover of languages and the world, etc. and I am sure the list could just go on and on.
But what I think has struck me the most about Ignacio was that he clearly was someone who was true. See, I love that expression these days, because being "true to yourself" and to what you believe it's hard these days. Speaking up against evil is hard in this world, because the price is very costly usually in all arenas of life.
But someone I really admire told me something a few weeks ago that left me speechless the other day. When I asked him how he could be so brave about something he looked straight at me to my eyes and said: "I have nothing to lose".
And you know what? I really believe that what you and I, and the world needs, and what we are all craving deep down is to have testimonies and models of men and women who can show to us that it is indeed possible to be able to stand for what is true and pure and correct and good. People who will have the guts to actually speak up and say the words when it is the time to do so and who will stay true to what they believe in their heart of hearts.
So I am grateful that despite the terrible pain and horror that has shaken our beloved continent this week, this beautiful story has emerged in our news, which are so often filled with criticism towards one another.
And this week I am also very grateful for the example of Jesus Christ, who probably inspired Ignacio himself, for being so true to himself and so brave so as to bear the incredible physical, mental and spiritual pain and agony he endured in Calvary for our sake, to defend us from death as well, just like Ignacio defended that lady. And through his death and later resurrection, Christ defeated all terrorism and death once and for all.
"But he was pierced for our transgressions,
he was crushed for our iniquities;
the punishment that brought us peace was on him,
and by his wounds we are healed". Isaiah 53:5
Ana Calvo, Coordinator of the Education Department in the Protestant Federation of Churches in Spain (FEREDE) - Madrid. She studied in Trinity Evangelical Divinity School, Chicago.
Published in: Evangelical Focus - ANA CALVO - There is no greater love