European church planters met in Spain, shared knowledge
Ninety European evangelical leaders from 16 different countries joined in Madrid to share and explore better ways to develop church planting in Europe.
Protestante Digital · MADRID · 06 OCTOBER 2015 · 18:26 CET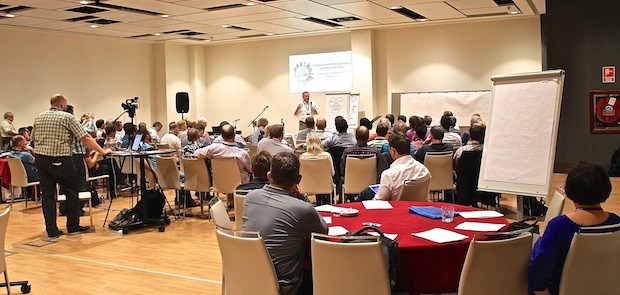 One of the conferences during the meeting in Madrid.
The interest for church planting gathered 90 evangelical leaders from 16 countries in Madrid. From September 28 to 30, they took part in a meeting propeled by several European leaders involved in founding churches, as well as members of national missional movements.
There have been several editions of this meeting already. This one had the following aims:
Thinking together about the way national and regional procedures can be developed in a country.
Studying the theological and missionary challenges faced when training new church planters and founding churches which will be self-reliant in planting new congregations.
Exploring how five generations of church planters can grow in the European context.
Discussing how church planting could become the foundation of evangelism and discipleship in Europe.
The program included times of worship, Bible studies, national and European roundtables; as well as the exposition of procedures that are already working in Europe, like the French and the Norwegian models.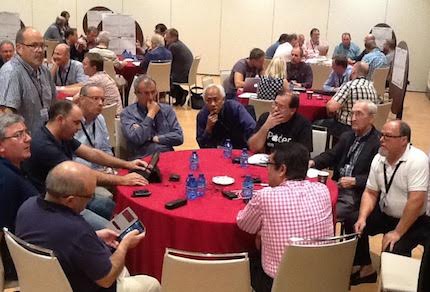 PERSONAL AND PRACTICAL DISCIPLESHIP
There was an emphasis in systems and procedures focused on a personal and practical discipleship, with the aim of creating a lifestyle centered on national procedures of cooperation for church planting.
The necessity of investing in the youth, motivating, training and sending them to reach their own generation; was one of the meeting´s conclusions.
Each country had time to reflect and look for God´s direction, to know what He was telling them about their own situation regarding church planting.
There were other two issues highlighted during the whole meeting. On one side, the importance of having a daily and intimate communion with God. On the other, the need for friendships between those who are involved in a process of seeing Europe transformed by the power of the Gospel.
According to the organizers, church planting movements which are successful, have emphasised:
Unity: "our unity is our testimony"
Generosity of the leaders
Delegating authority to the new generations and supporting them.
Focusing on God and not in programs, system, buildings, etc.
The importance of a practical discipleship and its intentional development, in order to produce easily reproducible models which might create a disciplers communities.
The united prayer of the evangelical people in a specific country has always been present before a movement was born.
Published in: Evangelical Focus - cities - European church planters met in Spain, shared knowledge