An evangelical church attacked in France
The marquee that the Life and Light evangelical church in Marseille used for worship services was destroyed and all the Bibles burned.
Evangeliques.info · MARSEILLE · 11 AUGUST 2021 · 17:10 CET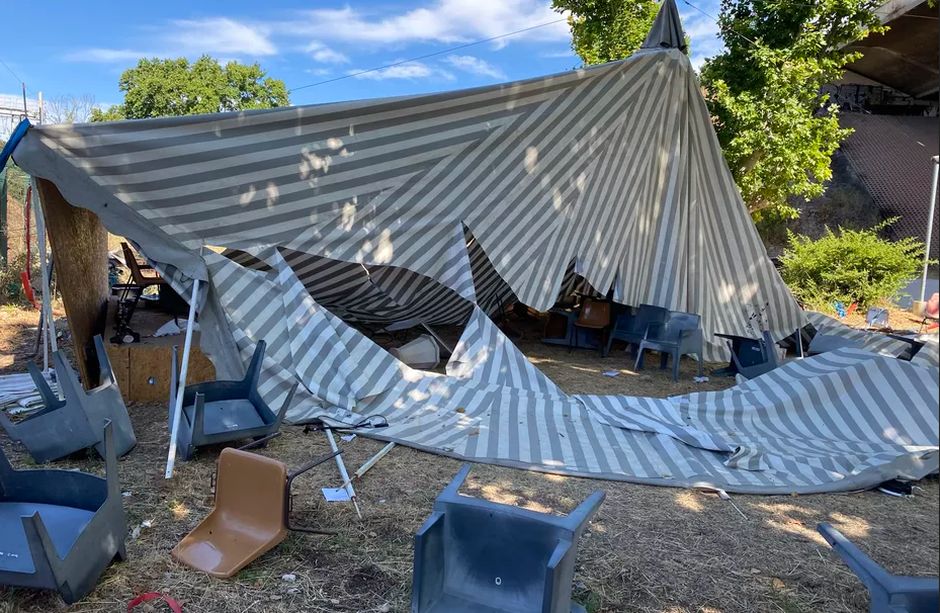 The marquee that the evangelical church in Marseille used for worship services was destroyed and all the Bibles burned./ Vie et Lumière church.
The Vie et Lumière (Life and Light) evangelical church in Marseille, France, which is a member of the Evangelical Mission of the Romani of France, was recently vandalised.
The canvas of the marquee the church used for worship and prayer meetings was torn, the furniture overturned and all the Bibles burned.
A member of the church who lives right next to the land rented by the congregation from the Marseille city council, discovered the extent of the damage.
"It happened to us like a storm in the middle of summer. They called me to tell me that the marquee was down. It had rained a lot in the last few days, so I thought the ground had softened. The damage was probably done the day before. We don't know who could have done this and we don't understand", said François Santiago, pastor of the church.
The marquee was erected at the beginning of the summer, mainly for sanitary reasons, in order to have more physical distance than in the adjoining hard church building, but it is now unusable.
"It's a circus tent, we've had it for 30 years. Seeing burned Bibles is not nice. It's vandalism, everything is broken" , pointed out Laurent Castagna, the church treasurer.
Praying for the assailants
Three years ago, someone had already set fire to the premises on the same land. "They broke a window and set fire to it. But the siphons in the sinks got so hot that they exploded and the water put out the fire" , recalled Castagna.
It's time to pick up, throw away and reinstall the place of worship for the around a hundred people who attend the church . "With the health pass, we will continue outside".
"We ask God to enlighten these people. Jesus tells us to love our enemies and to pray for those who persecute us. We pray to God asking, 'May they meet Christ'", concluded pastor Santiago.
Published in: Evangelical Focus - cities - An evangelical church attacked in France