Evangelicals in Spain denounce "false pastor" accused of sexual abuses
The Evangelical Council in the region of Asturias expresses clear condemnation and "solidarity with those who suffer any type of spiritual abuse." Prosecutor asks for 22 years of jail for the man.
Protestante Digital · GIJÓN · 31 MARCH 2016 · 06:35 CET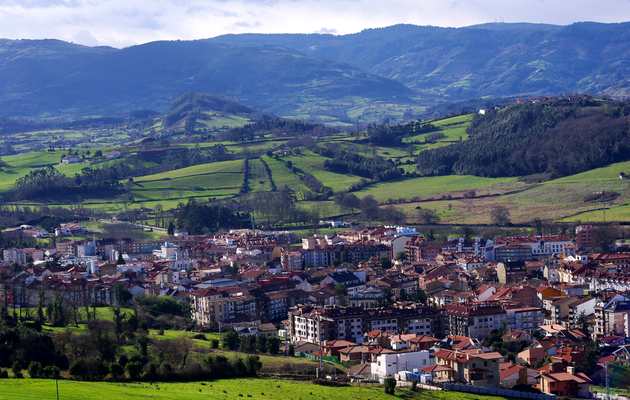 The municipality of Villaviciosa, in Asturias (Spain).
Several news sources in Spain informed about the case of an alleged evangelical pastor who has been accused of sexually abusing two minors.
The alleged incidents happened in 2012 and the victims informed the police after one of them fell pregnant.
The trial will be held in Gijón (region of Asturias) on 21-22 April. The public prosecutor is asking for 22 years of prison for the defendant, who is a Dominican national.
EVANGELICALS CONDEMN SPIRITUAL AND SEXUAL ABUSE
The Evangelical Council of Asturias (CEDPA), the official representative of the evangelical churches in the northern Spanish region, said in a statement: "In the light of such situations, we only can denounce it. Our ethical position is clear. We condemn these type of actions, no matter who practices them."
The Evangelical Council expresses its "pain and total solidarity with those who suffer any type of spiritual abuse and/or sexual abuse."
WITHOUT A DOUBT, A "FALSE PASTOR"
Secular media had described the defendant as a pastor of an established evangelical church, but the CEDPA says that "there is no doubt for us that the accused is a false evangelical pastor who has no foundation to claim this position."
He is "not a member of an evangelical church and has not been appointed as a pastor", the statement says.
HOW CAN ONE RECOGNISE A FALSE EVANGELICAL PASTOR?
The evangelical representatives believe that "no one has the monopoly of the term 'evangelical'."
For this reason, "the opinion and backing and recognition of official evangelicals institutions is important to avoid the fraudulent use of the term 'evangelical'."
The statement also makes it clear that the local evangelical churches would denounce these issues with the same energy "if the accused would have been a recognised evangelical pastor", although this is not the case.
Finally, Asturian evangelicals ask the media to clarify the information that has been published so far.
Published in: Evangelical Focus - cities - Evangelicals in Spain denounce "false pastor" accused of sexual abuses