1,200 children of 70 churches competed in Barcelona's 'Evangelical Olympics'
35 years later, the event continues to succeed in bringing together churches for a day of sport and fun.
Actualidad Evangélica · BARCELONA · 25 NOVEMBER 2022 · 12:08 CET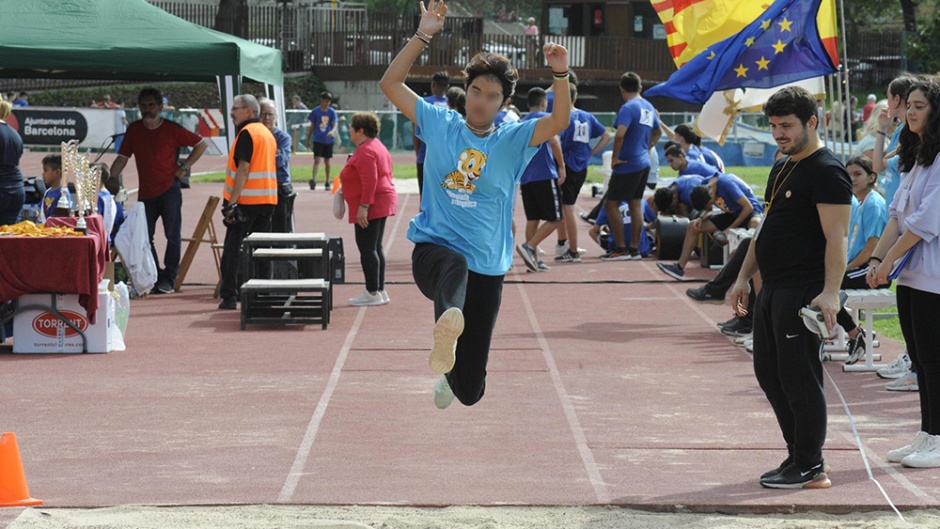 Long jump was one of the disciplines at the 2022 Evangelical Olympics in Barcelona. / All photos via Actualidad Evangélica.
Free churches in Barcelona have been participating in the 'Evangelical Olympics' for 35 years, and the sportive event continues to be highly appreciated by children from around Catalonia.
With the beginning of the academic year, churches prepared there youngsters in the athletic disciplines of: high jump, running, shot put, relays, and long jump.
On 8 October, as many as 1,200 children and teenagers travelled to the Joan Serrahima stadium (a former 1992 Olympic Games training pitch) supported by their parents and other church members.
70 teams were represented this year.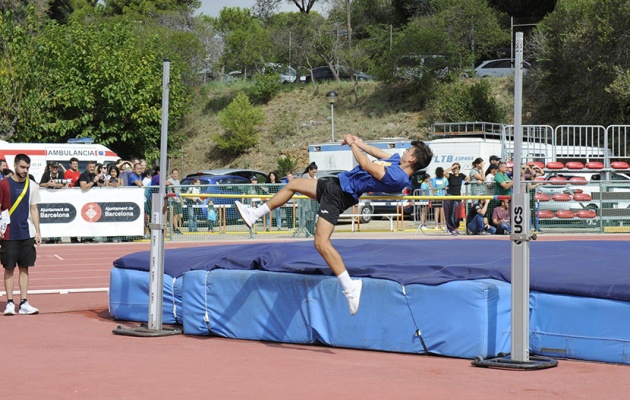 High jump was another of the classical cathegories of the Evangelical Olympics.
The Llibertat evangelical church of Sant Boi del Llobregat, a city south of Barcelona, was the winner of this 35th edition, with the second and third places going to the Dádiva church in Cornellá and the United Church of Barcelona, respectively.
The event was convened as always by the Agrupación Deportiva Evangélica (Evangelical Sportive Association) and the Liga del Testamento de Bolsillo (Pocket Testament League) chaired by Esther Rodríguez, who founded the festive day.
Despite the forecast predicting a 70% chance of showers, the day was held without interruption and without rain.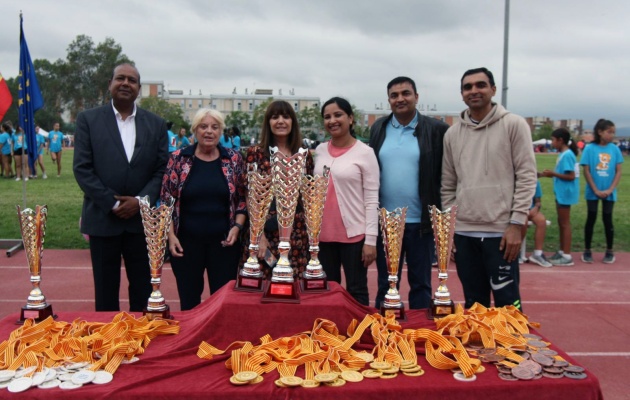 The senator of Indian origin, Robert Masih Naha (left) and the founder of the event, Esther Rodríguez (second left), with other members of the punjab community of Barcelona, at the Evangelical Olympics.
Of particular interest was the attendance of the Spanish senator of Indian origin, Robert Masih Naha, who was invited to give a greeting. The reason for his presence was that the Rhema Punjab Church of Barcelona, an ethnic church made up of families of Indian origin, participated in this edition.
After its success in Barcelona, Madrid also started its won 'Evangelical Olympics' in 1999. The event has also started to be organised in the north-western region of Galicia.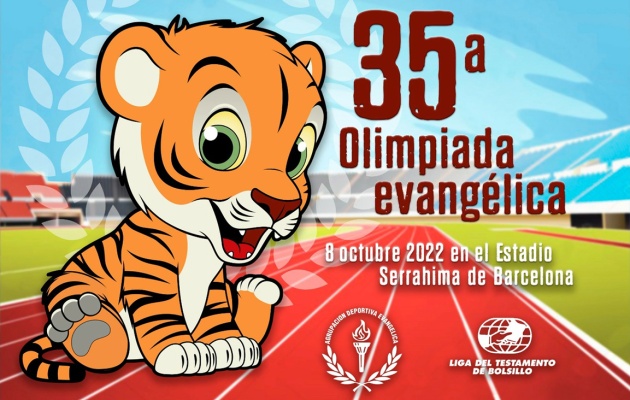 The poster of the 35th edition of the Barcelona Evangelical Olympics.
Published in: Evangelical Focus - cities - 1,200 children of 70 churches competed in Barcelona's 'Evangelical Olympics'