Hundreds take the streets in Seville's 'Day of the Gospel'
Evangelicals from churches in the region gathered for a March for Jesus and a Gospel music concert in the city centre.
Protestante Digital · SEVILLE · 26 SEPTEMBER 2018 · 17:00 CET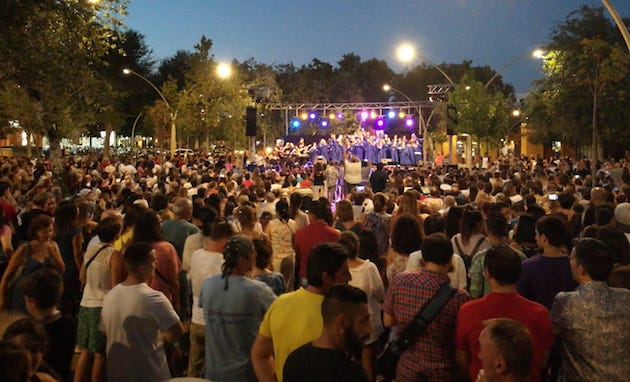 The 2018 Seville Day of the Gospel ended with a crowded gospel concert. / Koinonia Sevilla
Seville (Spain), celebrated the 'Day of the Gospel', an initiative organised by evangelical Christians to spread the message of Jesus Christ.
The celebration, organised by the "Koinonia" Fraternity of Pastors and Ministers of Seville, brought together hundreds of Christians.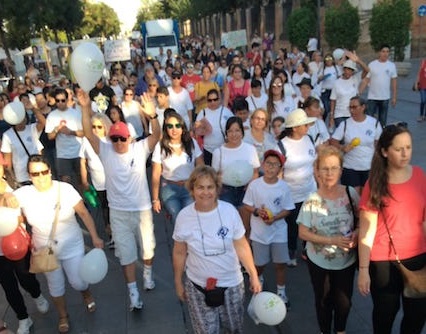 A 5 kilometre-long March for Jesus through the city centre gathered members of evangelical churches to sing, celebrate their common faith and display signs with messages about the hope that is found in Christ.
The people started walking from the Prado de San Sebastian, the place where the Inquisition executed Protestants in the sixteenth century. The march finished in the popular Alameda de Hércules.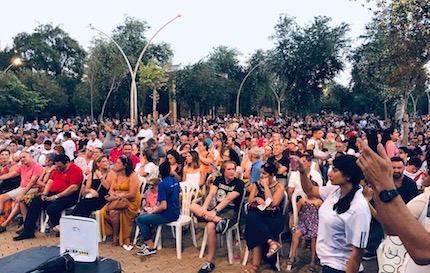 There, the Gospel music choir Living Waters ended the day with a concert. More than one thousand people enjoyed the music, which is closely linked to the message of the Bible.
According to the organisers of the 'Day of the Gospel', people from diverse backgrounds and religious contexts attended the concert. Furthermore, many showed interest in learning more about the evangelical communities in the city.
The logistics of the day were organised with the support of the Seville City Council, which used its social media accoutns to describe the success of the event.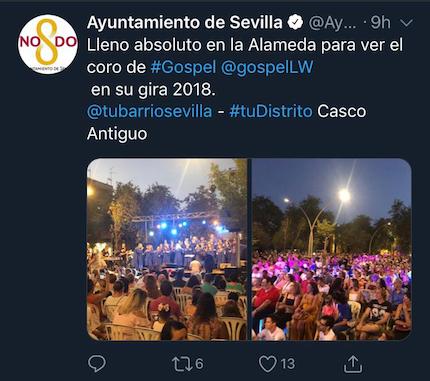 Published in: Evangelical Focus - cities - Hundreds take the streets in Seville's 'Day of the Gospel'