"People are more open to talk about faith during holidays"
Reach Mallorca organised eight days of public evangelistic events on the beach. Although some people have complaint, "we are grateful to the city and want to contribute", says director Gernot Elsner.
Protestante Digital · MALLORCA · 16 AUGUST 2019 · 16:16 CET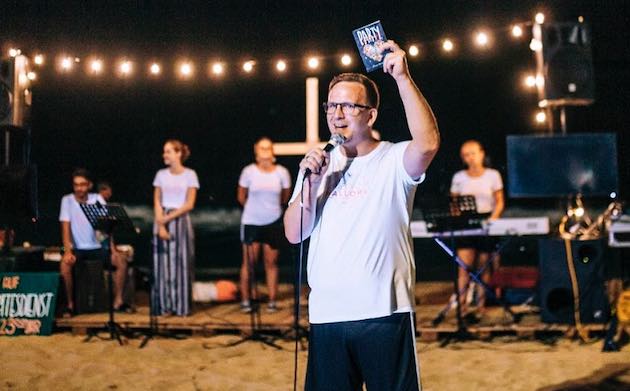 Gernot Elsner leads the missionary association Gospel Tribe, which organises Reach Mallorca every summer. / Reach Mallorca
Mallorca is one of the favorite destinations of German tourists. Therefore, it is not surprising that there are all kinds of cultural and leisure offers aimed at them on the Spanish island.
That is why Gernot Elsner, the evangelical pastor who leads the ministry Reach Mallorca, believes that the place is a good scenario for Christians to share their faith.
Since 2011, this activity carried out by the missionary association Gospel Tribe, brings together about 150 young German volunteers who, through music, art, testimonies, distribution of some materials and conversations, present their faith in Jesus, in their own language, to the hundreds of tourists from their country visiting this place.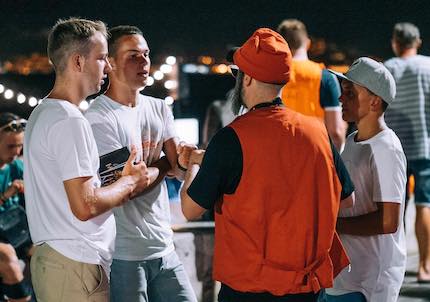 "WE SHARE A MESSAGE OF HOPE AND LOVE"
During eight days, there is music and theater plays in the beach. Hundreds of people gather in the two night sessions that take place every day, activities which always end before midnight.
"We share a message of hope and love, the message of the gospel", Elsner tells Spanish news website Protestante Digital. The pastor is satisfied after the end of a new campaign, in which hundreds of people been able to hear about Jesus.
"Jesus Christ, the Christian faith, is part of our culture, but many have forgotten it. We want people to rediscover it", he says.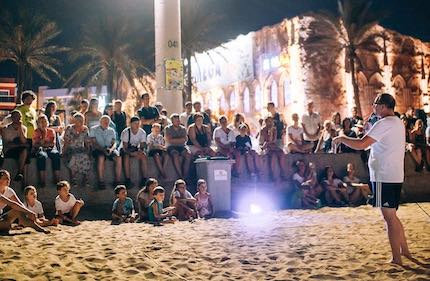 They value the ouctome of this year's mission activities very positively "and that is why we already plan to return next year, with about 200 young people participating. The goal is to reach the whole island, not just this activity".
POSITIVE AND NEGATIVE REACTIONS
In recent days, Reach Mallorca's activities have appeared in the local press. Several articles mention that there are neighbors and merchants who disagree with their activities. They mainly complain about the noise.
However, Elsner explains that they have a licence for everything they do, and the activity itself is a breath of fresh air, in an area where most of the leisure has to do with debauchery.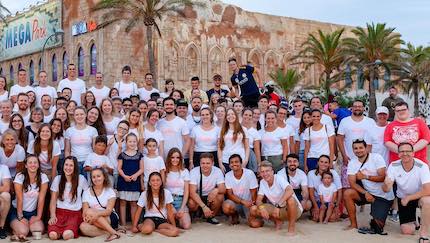 "We believe that we are contributing in the leisure area with a program of love, hope, peace, order", says Elsner.
Despite the complaints, Elsner points out that the relationship with the Police has been very friendly. "They came almost every day, even twice some nights. And they could verify that everything was correct, according to the permits, and they never asked us to stop the activity".
"Every year we request permission from the authorities and we are grateful that the city has given us this opportunity. This year we also had screens with tourist information. We want to present the island in a good way", Elsner adds.
He is also "worried" about the possible pressure that there may be from certain businesses, especially a large and popular disco, towards the administration, asking that the activities license of the Christian group will not be renewed next year.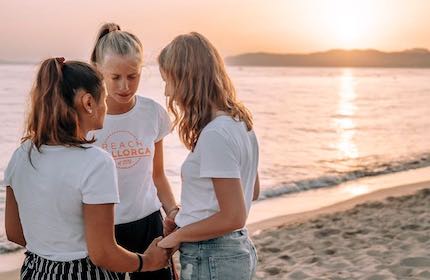 In general, Elsner explains that the relationship with nearby stores is very friendly and they have hardly received complaints. Quite the contrary, many people thank them for what they are doing.
"We would like the City Council to see our program as a positive factor and not be presented as criminals", he says.
IN MISSION
According to Elsner, "during the holidays, Germans are more open to talk about faith, to ask themselves important questions about life".
"Many people receive Christ. Sometimes there are 200 or 300 people who stay to talk about God's love, sin... People know what is happening. We do not want to be moralistic, but we explain that we are broken, and present an alternative. We pray for people, we call for people to give their lives to Christ", says Elsner.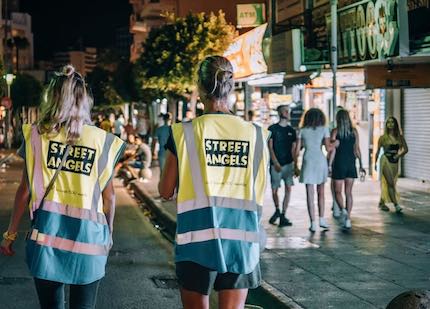 In addition to this public activity, Reach Mallorca is working with other ministries, such as the "Street Angels", a group of volunteers who walk the streets of Magaluf and other nightclub areas in Mallorca, to help people who may need it.
For next year, this mission initiative wants to return to Mallorca with about 200 young people. The idea will be, again, to find spaces to share about Jesus in all the ways the city allows them.
Published in: Evangelical Focus - cities - "People are more open to talk about faith during holidays"