First trailer of 'Last Days in the Desert'
Ewan McGregor plays both Jesus and the Devil in Rodrigo Garcia's film about the final few days in the wilderness. "It was done with nothing but respect and passion", the Scottish actor says.
Agencies, Christianity Today, Protestante Digital · LOS ANGELES · 01 APRIL 2016 · 11:01 CET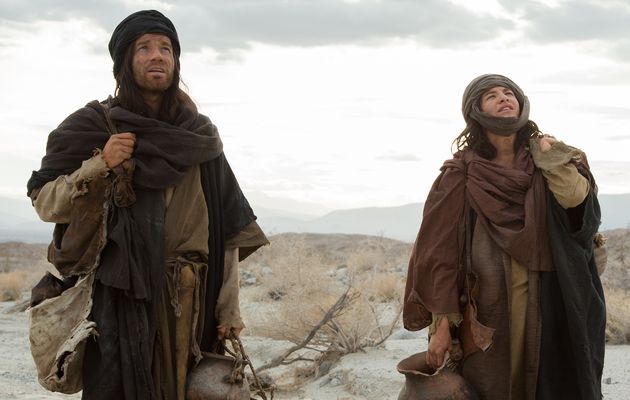 Ewan McGregor and Tye Sheridan, in a scene of the film.
"How long have you been here, holy man?", the devil asks Jesus.

"Your father, everything matters more to him than you", Lucifer says staring at Jesus while he asks him again: "These things he expects of you, do you think anyone would care? Do you think you are his only child?"
These are some of the dialogues shown in the recently released trailer of Last Days in the Desert, Rodrigo Garcia's film which imagines a story set during Jesus' final days in the wilderness.
FATHER AND SON RELATIONSHIPS
Ewan McGregor plays both Jesus and the Devil, with his longtime stunt double Nash Edgerton standing in for the scenes between both characters.
After over a month of solitary wandering, Yeshua is tired, dirty, exhausted, hungry and lonely; weary of not hearing his Father's voice. He happens upon a family in the wilderness who recognise that he is a holy man and offer him shelter and hospitality. In return, he offers them some help with carpentry.
The father of the family, played by Irish actor Ciaran Hinds has a relationship with his son familiar to anyone who has ever been a teenager. He tries both to connect with him and protect him, but not sure how to do either.
The son, Tye Sheridan (Mud, The Tree of Life) obeys his father and cares for his sick mother (Ayelet Zurer) but dreams of starting a new life in Jerusalem.
Yeshua forms relationships with both the boy and his father over the course of their conversations. But he has another conversation partner: Satan himself, a charming version of Yeshua with a glint in his eye.
Satan taunts and tempts Yeshua away from the work that lies ahead, suggesting that the Father does not really love him.
JESUS AND THE DEVIL
Initially, playing Jesus Christ and the Devil was intimidating for McGregor, as he admitted in 2014: "I played Yeshua with total conviction that he was the Son of God and that his father had asked him to go on this path, which would lead him to death—to die for people's sins—and I tried to imagine what that might be like for a man."
"And then when I played the demon, I was trying to chip away at that conviction. The demon's trying to drag him away from that", he added.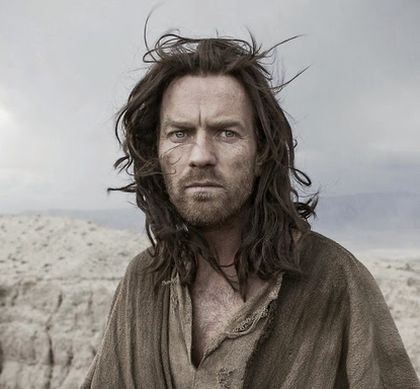 In an interview with Christianity Today, Rodrigo Garcia explained how he wrote the character of Jesus.
"I wrote a few pages in which I called him Jesus, but when you're writing a screenplay and it says 'Jesus walks, Jesus says,' after a while, the weight of the name is paralysing", because "in Spanish Jesus is a common name, but in English, it has big connotations. Nobody in the English-speaking world names their kid Jesus. Once I decided I'm going to call him Yeshua, it liberated me."
A BIBLICAL FILM?
At the Sundance premiere, McGregor emphasised the non-religious character of the film.
"It's not a Biblical story. It's a story that Rodrigo Garcia invented", he said.
"With Christians and non-Christians alike, first of all, the story has to be compelling", he continues. "Wherever you come from, the basic bones of Jesus' circumstance, everyone understands."
That is why he hoped "the story of him encountering this family with their own father/son problem is a compelling enough story for anyone... I'm happy if whoever sees it has questions. The movie is full of questions, it is all about my own questions."
He was also sure that Christians will not have a problem with the movie: "There's nothing offensive. I'm not worried about it, because I believe very much in the heart of the film we made."
"A VERY IMPORTANT MOVIE FOR US"
Both Garcia and McGregor confessed to Christianity Today how important this film was for both of them: "I am as surprised as anyone else. I don't know what organ in my body it came from. It just came out of me", commented Garcia.
"I've never felt like a film was as important as this one for a long, long time. I was so moved by it, and so immediately passionate and connected to it. It was done with nothing but respect and passion", said McGregor.
MAY 13, RELEASE DATE
Last Days in the Desert will be officially released in the USA next May 13. European release dates will be announced soon.
There were previews of the film last year in several film festivals throughout the world: Sundance Festival (USA), Edinburgh International Film Festival (UK), Cartagena Film Festival (Colombia) and Sitges Film Festival (Spain), among others.

Published in: Evangelical Focus - culture - First trailer of 'Last Days in the Desert'