Billy Graham has died
The evangelist was a key leader of the 20th century. Hundreds of thousands made a decision to follow Jesus after hearing him preaching the Gospel. Graham worked to unite evangelical Christians around mission movements.
WASHINGTON D.C. · 21 FEBRUARY 2018 · 14:45 CET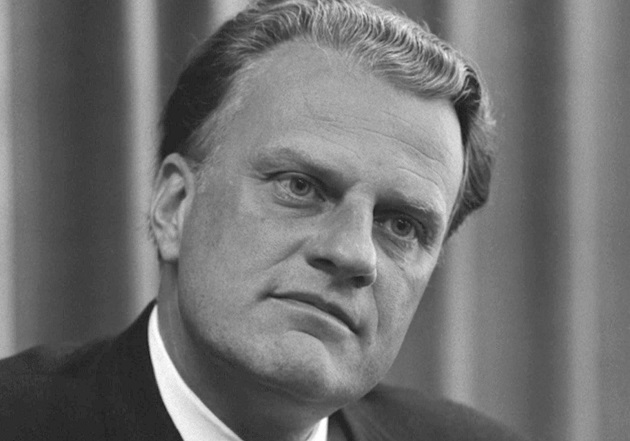 Billy Graham, in 1966. / Library of Congress - Wikimedia Commons, CC)
Billy Graham died today. The preacher dedicated his life to share the message of the Gospel in thousands of public events.
It is estimated that about 100 million heard him speak live during his lifetime, and millions more have listened to him via television.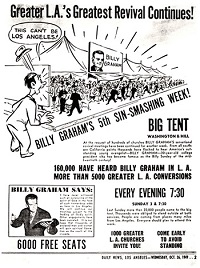 Billy Graham was
born in 1918 in Charlotte (North Carolina)
, and graduated from Florida Bible Institute and Wheaton College. He was the first full-time staff worker of Youth for Christ. He married Ruth Bell in 1943 (she died in 2007)
His evangelistic tent meetings in Los Angeles (1949) and later the four-months long events in the Madison Square Garden (New York) broght him to international attention.
Graham met with 13 Presidents of the United States, and "personally interacted with (and usually prayed with) all of the presidents following World War II—from Truman to Trump", according to The Gospel Coalition.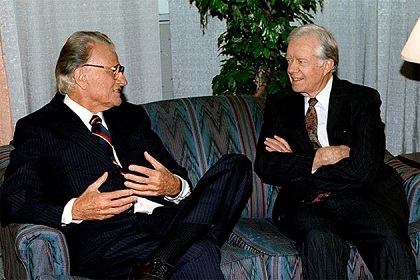 "Perhaps Graham's lasting legacy was his ability to present the gospel in the idiom of the culture. He did this brilliantly, making innovative use of emerging technologies—radio, television, magazines, books, a newspaper column, motion pictures, satellite broadcasts, Internet—to spread his message", the magazine Christianity Today, which he founded, said in an obituary article.
His son Franklin Graham has continued his evangelistic task leading the Billy Graham Evangelistic Association.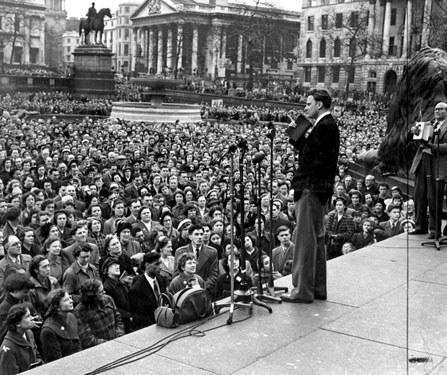 He helped launche the 1974 International Congress on World Evangelization in Lausanne, Switzerland, which later became the Lausanne Movement, the broadest inter-denominational evangelical mission movement.
Evangelical Focus will report more about the figure of Billy Graham in the next days.
Published in: Evangelical Focus - culture - Billy Graham has died