Live TV show told 'The Passion' of Christ in the Netherlands
More than 12,000 people on the streets of Dordrecht and 2.3 million television viewers followed a contextualised recount of Jesus' suffering, death and resurrection.
DORDRECHT · 26 APRIL 2019 · 12:35 CET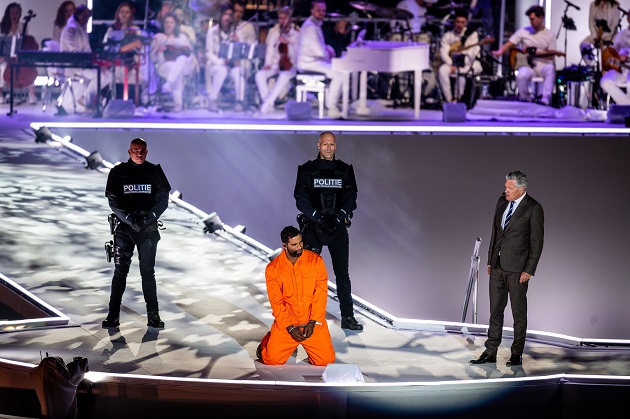 Image of The Passion 2019, in Dordrecht. / Photo: EO, KRO-NCRV
'You are not alone' was the theme of this year's Dutch 'The Passion' production which recounted the suffering, death and resurrection of Jesus Christ.
Dordrecht, near Rotterdam, was the city that hosted this year's annual live musical.
'The Passion' recounted the last hours of Jesus and his disciples on a central stage in front of the Grote Kerk church, but several other places of the city were turned into scenarios to explain the gospel story.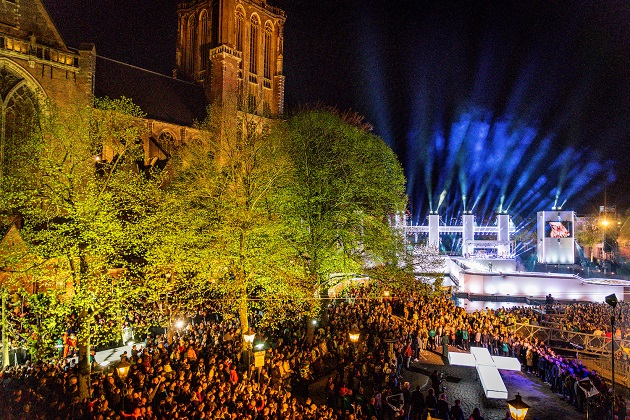 More than 12,000 people watched the show live, and 2.3 million television spectators followed the musical on the Evangelical channel EO and Catholic Radio broadcaster KRO-NCRV. Other partners of this Easter project included the Dutch Protestant Church, the Salvation Army and the Catholic Diocese of Rotterdam.
As part of a larger institutional campaign, billboards in the Dutch city made people aware of the problem of loneliness. The Municipality of Dordrecht used the musical to encourage citizens to care for one another during Easter.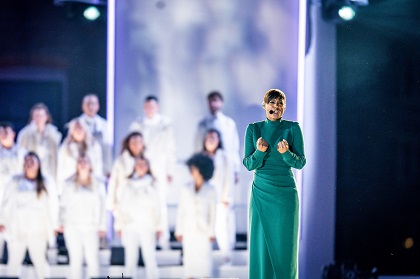 PROFESSIONAL ACTORS AND GREAT IMPACT
Edwin Jonker was the actor who played Jesus at 'The Passion' this year. He had previously acted in musicals such as 'Sister Act', The 'Lion King' or 'The Coulour Purple'. The other actors in the cast were professional artists as well.
Spectators following the play commented the story using the hashtag #tp19 on social media.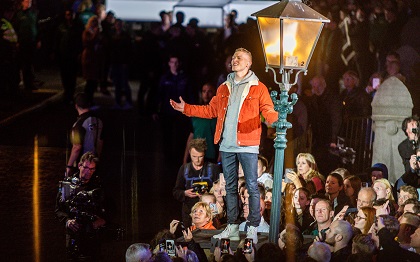 In 2018, the main actor of 'The Passion' received over 5.000 emails from viewers telling him about how the musical encouraged them, helped them renew their faith of gave them strenght during their illness.
"JESUS BRINGS DIFFERENT PEOPLE TOGETHER"
"Ever since The Passion started in 2011 I am touched by the annual tv-musical", Jan Willem Janse, Relationship Manager for Church and Media of MissieNederland (Evangelical Alliance), told Evangelical Focus. "First of all because the popular Dutch songs bring the story of Jesus' suffering, death and resurrection close to my heart. But also because of the impact the live broadcast has in the Netherlands".
"People watch the show together in nursing homes, churches and even football clubs. This year's theme 'You are not alone' was from that point of view extra special: Jesus' story brings people from different backgrounds together", Janse explains.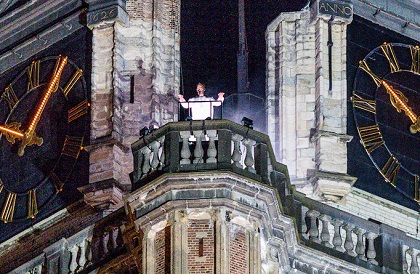 "Loneliness is a big issue in the Netherlands and I love that 'The Passion' adresses this subject. Jesus and his disciples experienced loneliness themselves, which was portrayed beautifully in the different songs. People who walked with the procession during the live broadcast shared testimonies of how they could identify with Jesus in his loneliness. But then there was the resurrection scene: from the top of a church tower 'Jesus' sang: 'You are not alone, I will be there for you.' I believe this has touched many."
Watch a video summary of the 2019 'The Passion' in Dordrecht:
Published in: Evangelical Focus - culture - Live TV show told 'The Passion' of Christ in the Netherlands