Millions ask Netflix to withdraw a film portraying Jesus as gay
"We strongly support the creative freedom of the artists", responds Netflix in a statement. The First Temptation of Christ has been produced by Brazilian YouTube comedians.
SAO PAULO · 19 DECEMBER 2019 · 11:38 CET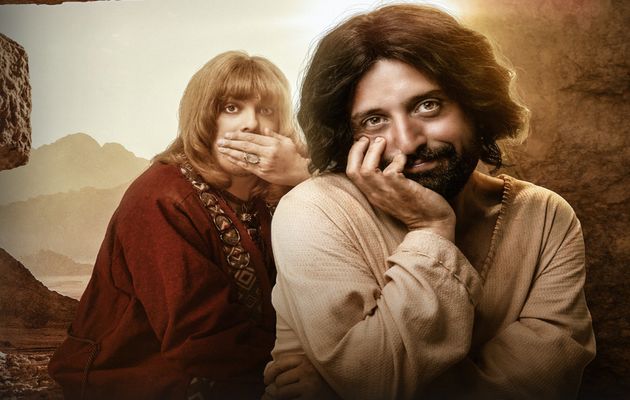 The film portrays Jesus as a gay man. / Netflix
Online streaming service Netflix has launched a Brazilian satirical film called The First Temptation of Christ, which depicts Jesus as a homosexual.
The 46-minute film was made by the Brazilian YouTube comedy group Porta dos Fundo, and it can be seen on the online streaming platform in many countries, including Europe.
Until now, Porta dos Fundos had premiered their satirical productions on YouTube, where they mockery and ridicule of Christian beliefs had already been regular.
2 MILLION PEOPLE ASK NETFLIX TO CANCEL THE SHOW
The film is generating much controversy internationally. Two million people have already signed some of the online petitions that ask Netflix to withdraw the show.
The Brazilian petition asks Netflix to remove the film and to make the producers "responsible for a crime against the faith". It also requested "a public apology because Christians have been offended".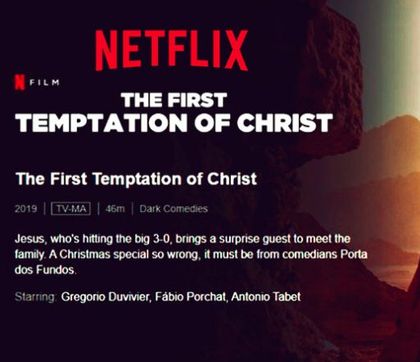 NETFLIX: "WE STRONGLY SUPPORT THE CREATIVE FREEDOM OF OUR ARTISTS"
"We strongly support the creative freedom of the artists we work with. Porta dos Fundos is known for their irreverent and satirical Christmas specials, using their own unique blend of humour to take on cultural and social issues", Netflix told British news website Premier.
The spokesman for Netflix added that "They have been producing religious specials for a decade; and last year they won the International Emmy for Best Comedy". "We understand that not everyone agrees with their content, and on Netflix our members choose what they watch", the Netflix spokesperson concluded.
Porta dos Fundos has also defended its show, arguing that "freedom of expression is an essential construction for a democratic country".
Published in: Evangelical Focus - culture - Millions ask Netflix to withdraw a film portraying Jesus as gay