Joseph Fiennes will play sceptical soldier in 'Risen'
Trailer reveals story of Jesus' resurrection seen from the perspective of a Roman Tribune, Clavius. Release is expected in 2016.
Sony · CALIFORNIA · 08 MAY 2015 · 14:40 CET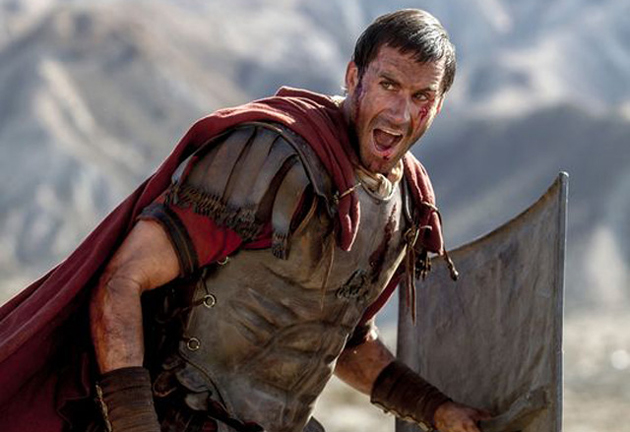 Joseph Fiennes, in a moment of the film. / Sony
Joseph Fiennes will star in a new movie about Jesus' death and resurrection, alongside other well-known actors like Tom Felton ('Lord of the Rings') or Cliff Curtis ('Live Free or Died Hard'). Kevin Reynolds ('Robin Hood: Prince of Thieves') is directing the film.
In a statement Sony informed: "'Risen' is the epic Biblical story of the Resurrection and the weeks that followed, as seen through the eyes of an unbelieving Clavius (Joseph Fiennes), a high-ranking Roman Military Tribune."
"Clavius and his aide Lucius (Tom Felton) are instructed by Pontius Pilate to ensure Jesus' radical followers don't steal his body and claim resurrection. When the body goes missing within days, Clavius sets out on a mission to locate the missing body in order to disprove the rumours of a risen Messiah and prevent an uprising in Jerusalem."
Sony Pictures will distribute the film worldwide through their TriStar Pictures division and with AFFIRM Films. It will be released in January 2016.
You can see the trailer here, at the end of which sceptic Clavius says: "I do not know what to believe anymore."
Published in: Evangelical Focus - culture - Joseph Fiennes will play sceptical soldier in 'Risen'