Crowdfunding propels project to accomodate refugees in private homes
More money than expected raised for the "Homes for refugees" campaign in Switzerland. The Swiss Evangelical Alliance announces they have hired a person to coordinate the action.
BERN · 18 NOVEMBER 2015 · 11:02 CET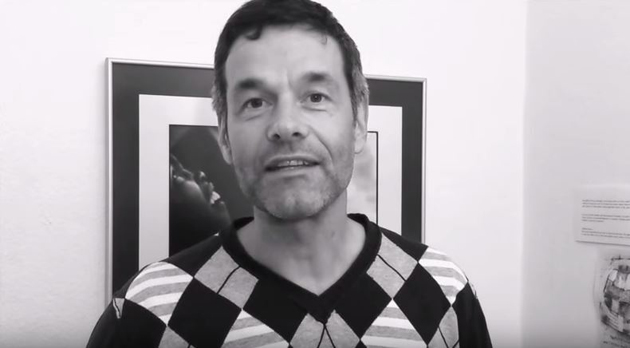 Matthias Spiess, Secretary General of the Swiss Evangelical Alliance, explains the project. / SEA
More than 30,000 refugees are expected to arrive in Switzerland this year. Meanwhile, more than 1,000 individual citizens have already contacted the Swiss Refugee Help organisation, offering their private homes to host one or more people in need.
In this context, the Swiss Evangelical Alliance (SEA) launched the "Wohnungen für Flüchtlgine" (Homes for refugees) crowdfunding campaign in September. Their aim was to raise 55,000 Swiss Francs (Fr.) to help finance the coordination of the efforts needed.
The response of almost 200 givers made it possible to surpass the goal in only two weeks, and right now 61,000 Fr. (about 56,000 Euro) have been raised already.

Now, the SEA announced they have spent the money to hire someone to coordinate the accommodation of refugees in private homes. The job will be for one year, starting in January 2016.
The person appointed is Denise Kehrer, an experienced professional that has been working in refugee assistance and accompaniment of migrants in the past. She will be working 50% for the German-speaking Switzerland, and 20% in the French-speaking regions.
"The path to integration will be easier for refugees who voluntarily decide to live under the same roof with Swiss families", the Alliance commented.
Published in: Evangelical Focus - europe - Crowdfunding propels project to accomodate refugees in private homes