At least 34 refugees found dead off Turkey
The victims were on two boats attempting to cross the Aegean Sea from Turkey to Greece. Top officials from Denmark, Sweden and Germany will hold talks in Brussels.
Agencies · TURKEY · 05 JANUARY 2016 · 18:10 CET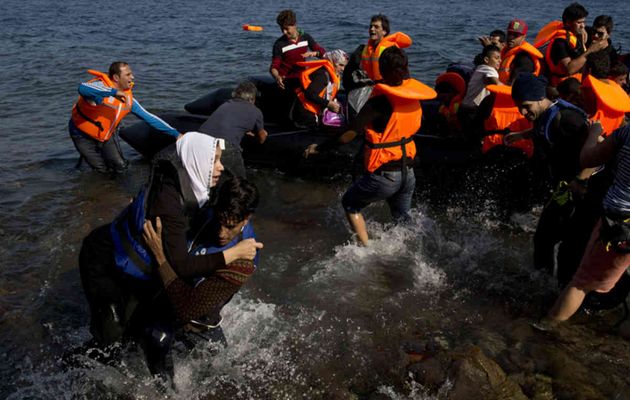 About 850,000 migrants and refugees crossed into Greece last year. / Reuters
The bodies of at least 34 migrants, including children, who were attempting to cross to Greece have drowned off Turkey in two separate incidents in which their boats apparently capsized in rough waters as they tried to reach the Greek island of Lesbos.
Nine bodies washed up on a beach in the resort town of Ayvalik early on Tuesday, prompting authorities to dispatch coastguard boats and gendarmerie officials to search sea and land for possible survivors.
By late morning, the death toll reached 14, the coastguard said. 6 refugees were rescued and sent to Ayvalik State Hospital with hypothermia.
Hours later, the Dogan news agency reported that 10 other bodies had washed up on shore at Dikili, a resort about 30 miles south of Ayvalik. The bodies appeared on the shore of a housing development, Mart Site, in Ayvalik Altnova Neighbourhood.
"VICTIMS MIGHT BE FOR IRAQ, ALGERIA AND SYRIA"
Namik Kemal Nazil, the local administrator for Ayvalk, told the Anadolu agency that the victims of the first incident were believed to be from Iraq, Algeria and Syria.
There was no information on the nationalities of those drowned in the second incident. Nazli said the search continued and that the death toll could rise further.
A body in a life jacket, was pulled from the sea on to the beach at Ayvalk by a fisherman and a military police official.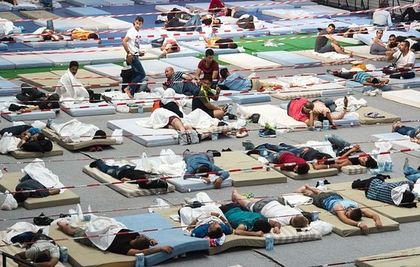 2,015, THE DEADLIEST YEAR FOR MIGRATION
About 850,000 migrants and refugees crossed into Greece last year, paying smuggling gangs to ferry them over from Turkey in frail boats. Hundreds have lost their lives during the crossings.
The International Organisation for Migration (IOM) said an estimated 3,770 people died crossing the Mediterranean last year, making 2015 the deadliest year on record for migrants and refugees trying to reach Europe.

BRUSSELS MEETING
Meanwhile, top officials from Denmark, Sweden and Germany, were scheduled to hold talks in Brussels on Wednesday amid concerns about new border control measures aimed at stop migrants entering northern Europe, EU officials said on Tuesday.
Sweden introduced ID checks on all people travelling to Denmark, and Denmark tightened border controls on its border with Germany on Monday for at least 10 days, citing concerns about public security because of migrant movements and border measures taken by other EU member states.
Danish officials said 18 people without proper ID were refused entry from Germany in the first 12 hours of the increased border crossing checks. Three people were also arrested, suspected of human smuggling.
Published in: Evangelical Focus - europe - At least 34 refugees found dead off Turkey