Thuringia celebrates 500 years of Martin Luther Bible translation
The German state opened the festivities of the year dedicated to the translation of the New Testament on Reformation day under the motto "Translating the World".
EKD, Pro Medien Magazin · EISENACH · 01 NOVEMBER 2021 · 19:55 CET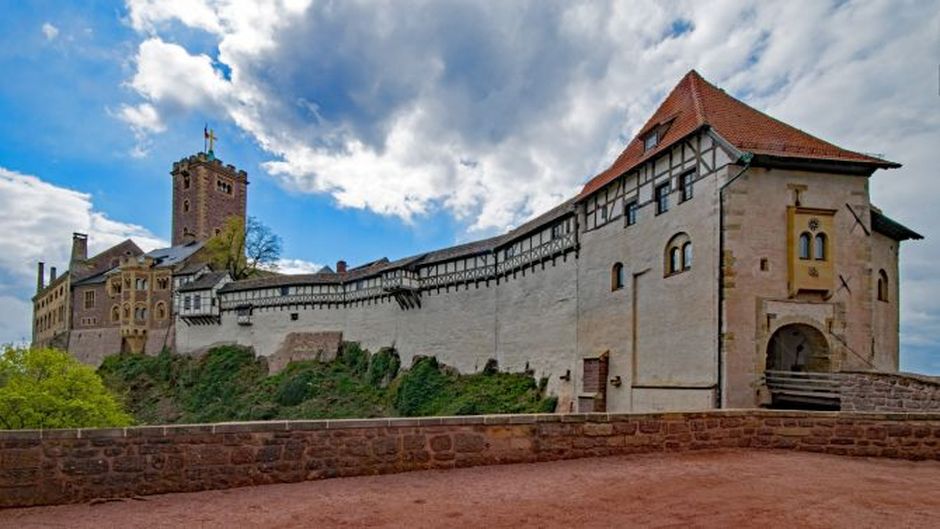 Luther translated the New Testament into German in just eleven weeks during his stay at Wartburg Castle between 1521 and 1522.
The German state of Thuringia is commemorating the translation of the Bible by the church reformer Martin Luther 500 years ago with a year of festivities.
The focus is on Eisenach, where Luther translated the New Testament into German in just eleven weeks during his stay at Wartburg Castle between 1521 and 1522.
The reformer stayed there after his abduction on behalf of the Saxon Elector, after he had been declared outlawed by the Diet of Worms because of his 95 theses and his views. His translation was first published in Wittenberg in 1522.
On 31 October, Reformation Day, the festival year was officially opened under the motto "Translating the World",with the presence of Minister President Bodo Ramelow, Eisenach's Lord Mayor Katja Wolf and the Superintendent of the Protestant Church District Eisenach-Gerstungen, Ralf-Peter Fuchs.
"Luther laid the foundation of the written German language", pointed out Ramelow,adding that the theme year follows on from a "very successful Reformation anniversary".
According Dr Franz Hofmann, Managing Director of Thüringer Tourismus (TTG), "the translation shaped history and left striking traces, especially in Thuringia. The focus of the theme year is therefore also on its influence on the word, music and image and thus also the constant transformations into the present day".
To start the theme year, the museums in Eisenach invited visitors to a long night. Many guests took advantage of the mild weather to wander through the illuminated institutions in the evening.
TTG marketing manager Martina Maaß said they hope for more than ten million overnight stays in Thuringia through the theme year.
Sebastian Bach and Cranach the Elder
In 2022, the Thuringian Bach Weeks will also present various projects that directly or indirectly pay tribute to the anniversary of Luther's translation of the Bible at Wartburg Castle.
The reformer went to school in in Eisenach. Sebastian Bach was born there and attended the same school as Luther. Both received their first music lessons here and sang in the choir of the Georgenkirche. Luther later wrote 35 hymns, and he often wrote the melodies.
Cranach the Elder is regarded as an important painter of the German Reformation who, in addition to producing numerous portraits of Luther and paintings of leading personalities, also illustrated Reformation writings with his prints.
From spring 2022, visitors will be able to experience the historic main building of the Duchess Anna Amalia Library anew. There will also be an exhibition on Lucas Cranach and the art of the Reformation, as well as changing presentations of library collections.
Published in: Evangelical Focus - europe - Thuringia celebrates 500 years of Martin Luther Bible translation