After criticism, EU Equality Commission will review guidelines about avoiding Christmas language
Social media users and the former President of the European Parliament had criticised the document for going against common sense.
Euronews, Politico EU · BRUSSELS · 01 DECEMBER 2021 · 12:00 CET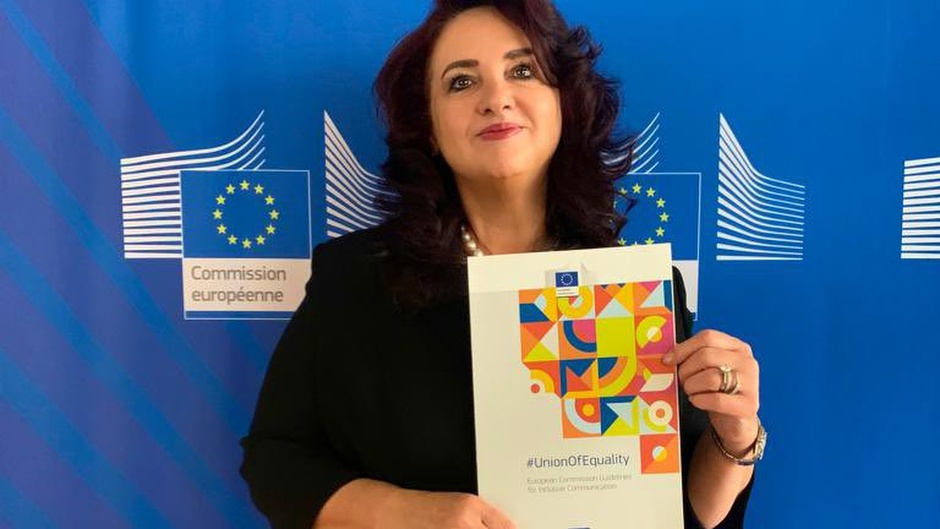 Equality Commissioner Helena Dalli, with the guide that has lead to controversy. / Photo: Twitter Helena Dalli
A document published by the Equality Commission of the European Union calling to avoid using Christian terms has led to criticism.
It was the Italian newspaper Il Giornale which first pointed to a 30-page internal guide of the Equality Commissioner Helena Dalli, which aimed to train EU workers in more gender-neutral and LGBTQ-friendly language.
Among the recommendations of the guide are some like "never address an audience as 'ladies and gentlemen' but use expressions such as 'Dear colleagues'".
But at one point, the document urges to "avoid assuming that everyone is Christian" because "not everyone celebrates the Christian holidays". The Comission's staff should therefore avoid terms such as "Christmas time" and instead use "Holiday times".
In the effort to show the "diversity" of Europe, the Commission's workers should also not use names "that are typically from one religion". For example, it is better to use "Malika and Julio" to describe an "international couple", instead of "Maria and John", which are names with Christian roots.
Social media users with the Commission Merry Christmas
Hundreds of social media users have reacted to the document wishing the European Commission a "Merry Christmas". Among them was the former President of the European Parliament and President of the Constitutional Affairs Commission of the Europan Union, Antonio Tajani, who defined the guidelines as "absurd".
Do not refer to the "Christmas period" and do not use Christian names such as "Mary or John" to avoid hurting some people's feelings. These are the absurd indications of the document released by the @EU_Commission . Inclusion does not mean denying the Christian values of the #EU.

— Antonio Tajani (@Antonio_Tajani) November 29, 2021
Representatives of Christian churches also expressed their disagreement. The Vatican City's secretary of state, Cardinal Pietro Parolin, said: "Of course, we know that Europe owes its existence and its identity to numerous contributions, but we certainly can't forget that one of its main contributions, if not the main one, has been Christianity itself".
Guide will be reworked
After the controversy, the Equality Commissioner annouced it would review the document because it did not meet "all the Commission quality standards".
"We are looking into these concerns with the view of addressing them in an updated version of the guidelines", she added.
Concern was raised with regards to some examples provided in the Guidelines on Inclusive Communication, which as is customary with such guidelines, is work in progress. We are looking into these concerns with the view of addressing them in an updated version of the guidelines. pic.twitter.com/90ZK8rpPb2

— Helena Dalli (@helenadalli) November 30, 2021
Published in: Evangelical Focus - europe - After criticism, EU Equality Commission will review guidelines about avoiding Christmas language