Anti-refugees populists FPÖ become top party in Austria
Rising anti-migrant sentiment helps the far-right candidate win the first round of Presidential election, and eliminates both Social Democrats and Conservatives. In Serbia, pro-EU Prime Minister Aleksandar Vucic repeats victory.
Deutsche Welle, Evangelical Focus, Die Welt · VIENNA · 25 APRIL 2016 · 10:39 CET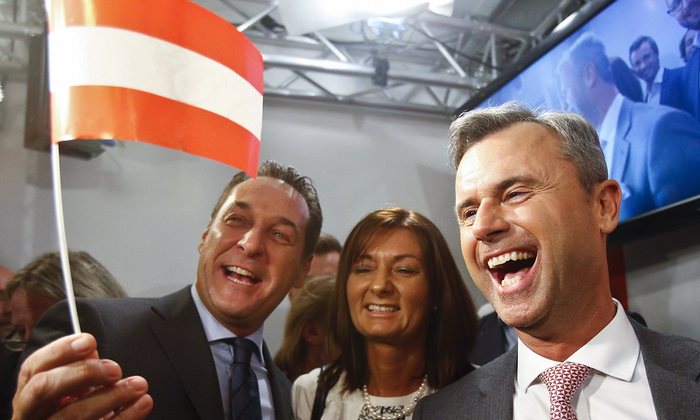 Norbert Hofer (right) had called to
In Austria, the two candidates nominated by the ruling parties - SPÖ (Social Democrats) and ÖVP (Conservatives) - failed to make it to the second round of the Presidential election.
For the first time since 1945, the country will not have a President backed by one of these two parties.
The populistic far-right FPÖ candidate Norbert Hofer received 36.4% of the votes and will face Green Party candidate Allexander van der Bellen (who came second with 20.4%) in the second round on May 22.
The rising anti-migrant sentiment in Austria has played a role in the FPÖ's success, analysts say. Another reason for the surprising result is the general downfall of the traditional parties happening across Europe.
CHRISTIANS FOLLOW ANTI-MIGRATION ARGUMENTS
"I would challenge the political right to be a little bit more engaging, especially if they claim to be Christian right" Doug Marshall recently told Evangelical Focus when asked about the rising far-right anti-immigration political movements in Europe.
"Is this how we should be reacting? I am not saying this is easy. Dealing with integrating people and welcoming people is hard, it is not a work of five minutes, but it is something that is worth doing. For the sake of those of arriving, and for ourselves in the longer term", he said. Read full interview here.
SERBIA ELECTIONS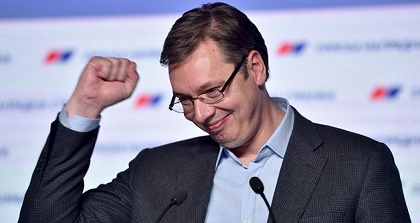 Elections were also held this weekend in Serbia. Prime Minister Aleksandar Vucic declared a "historic triumph" in an early parliamentary election on Sunday, with his pro-Europe Progressive Party (SNS) set to win about 50% of the vote.
"Serbia will continue on its European path and we'll try to accelerate it," Vucic told supporters.
Ultra-nationalists, who want Serbia to develop closer ties to Russia, reached the 5% necessary to enter the Parliament.
Published in: Evangelical Focus - europe - Anti-refugees populists FPÖ become top party in Austria