Youth leaders in Spain challenged to work together in a mission without borders
Around 100 representatives from churches across the evangelical spectrum met for a weekend to listen to each other and pray for their cities.
Alianza Joven, Protestante Digital · TOLEDO · 19 OCTOBER 2022 · 10:26 CET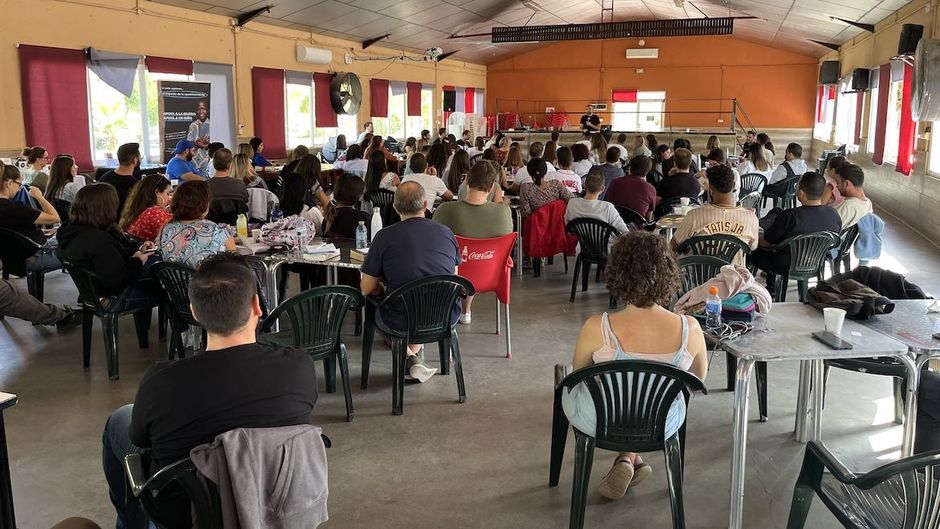 Around 100 youth leaders participated in 'EnRed'. / Courtesy of Alianza Joven.
From October 7th to 9th, took place in the Spanish city of Toledo, the EnRed meeting, a space where almost every year in the last decade, youth and ministry leaders meet face-to-face to network, and receive inspiration and support.
EnRed is organised by Alianza Joven (Youth Alliance), the youth ministry area of the Spanish Evangelical Alliance (AEE),
This year, around 100 youth leaders from across Spain and many evangelical denominations, gathered to be renewed and motivated by what God shared through well-known Spanish speakers such as Itiel Arroyo, Alex Sampedro and Jaume Llenas.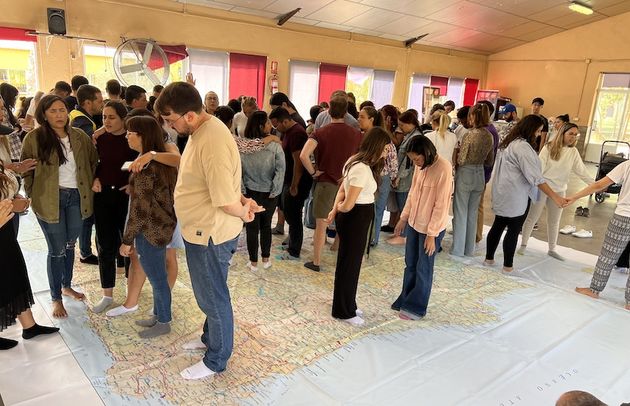 Youth leaders and the mission
Arroyo talked about the importance of taking care of a leader's heart and the feeling of emptiness and loneliness that service in ministry can bring, encouraging leaders to fill their heart with the presence of God and avoid the danger of filling that emptiness with other things.
Meanwhile, Sampedro was very challenging reconsidering the essential keys that every leader must develop in mission and the fundamental pillars of the church in order to develop a healthy missionality.
Furthermore, throughout Sunday morning, Llenas encouraged the participants to detect the separation we make between the sacred and the secular in our faith life and as a church, and proposed ideas to correct that. Many of the ideas were based on the resource El gran abismo (The Great Divide, published by the London Institute for Contemporary Christianity).
Networking and prayer
Throughout the weekend the participants were seated in small groups around a table, to foster interaction between the leaders during meals, free time and evening events.
For the first time, EnRed closed with a special moment of prayer for Spain, where each of the leaders could pray for their town, city, region... etc. on a large map, where the bare feet of each leader symbolised that intercession to fulfil God's mission and bring God's kingdom to each place.
The participants left very encouraged, convinced of the importance of a gathering like this and looking forward to participate in next year's edition.
Published in: Evangelical Focus - europe - Youth leaders in Spain challenged to work together in a mission without borders