More than 800 attended a refugee conference organised by evangelicals
Refugees, politicians, and members of churches listened to each other in Bern. Local projects were awarded for their pioneer work with migrants.
SEA, Livenet.ch, Kath.ch · BERN · 23 NOVEMBER 2016 · 15:45 CET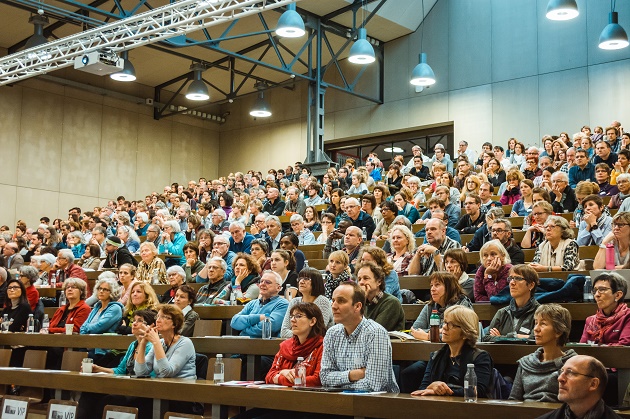 More than 800 participants in the 2016 StopArmut refugee conference. / Simon Billeter
A one-day conference on refugees gathered more than 800 people in the Swiss capital city, Bern.
Politicians, church leaders, NGOs and refugees shared their views on how to help the 80,000 asylum seekers living in the country.
The gathering organised by StopArmut (Stop Poverty, a campaign of the Swiss Evangelical Alliance) on November 19th, showed the great interest many Christians – mostly members of free evangelical churches – have in actively engaging with refugees escaping war and violence.
A "World stage" was the place to listen to testimonies of some of the refugees that attended the event. Live Kurdish and Iranian music, as well as Arabic Christian worship songs, were also heard throughout the day.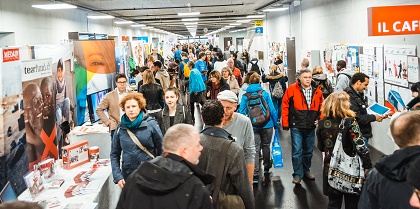 Meanwhile, 36 ministries and organisations explained their work in the prevention, protection and integration of refugees in a space called "Village of possibilities", while a fair-trade market offered products to encourage people to live a fair lifestyle.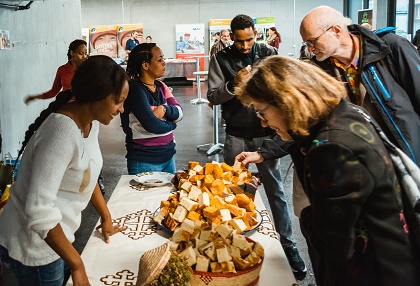 POLITICAL, SOCIAL AND CHRISTIAN ANSWERS
Swiss Secretary of State for Migration Mario Gattiker was one of the speakers invited to the conference. He explained the situation from a political point of view and said the drama in the Mediterranean shows that the number of migrants arriving to Switzerland will continue to grow.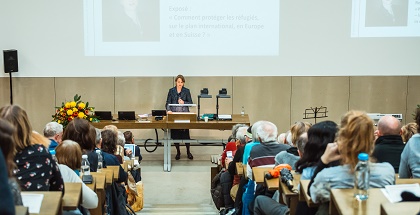 Swiss Director of UNHCR Anja Klug made clear that Christian churches are active members of a civil society that needs to take a leading role at this point. The refugee crisis is actually a "solidarity crisis", Klug said, and therefore it is necessary that Swiss citizens see asylum seekers as "neighbours".
In front of a packed auditorium, the programme moved on to an open discussion with diverse points of view when the voices of Secretary General of the SEA Marc Jost and of national MP Eric von Siebenthal (right-wing party SVP) added their opinions to Gattiker and Klug.
Jost highlighted the efforts made by a small country like Switzerland and presented the task force "Helping Refugees" as an evangelical project that offers practical solutions.
REAL LIFE STORIES
In the afternoon, the 2016 "StopArmut Prize" was given to two local church projects which help with the integration of migrants in the towns of Winterthur-Seen and Uster.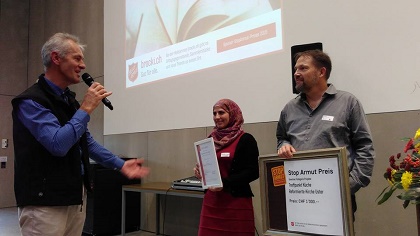 Throughout the day, 19 practical workshops were offered, touching on themes like how to integrate children refugees or the best way to serve people coming from specific cultural contexts. Some of these sessions were translated into Arabic, Persian and Tigrinya.
MUCH INTEREST AMONG CHURCHES
The organisers of the conference said they were "overwhelmed" after seeing how 820 people participated in this year's event.
"We expected 600 people. The great interest of participants amazed us", StopArmut leader Peter Seeberger admitted.
MORE ABOUT THE CAMPAIGN
StopArmut is a campaign to promote a fairness and solidarity, promoted under the umbrella of "Interaktiv", a platform of the Swiss Evangelical Alliance.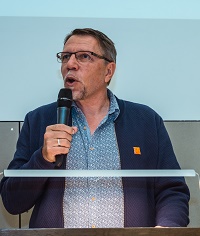 Globally, StopArmut is also a member of the Micah Challenge, focusing on six of the seventeen
2030 Agenda
Sustainable Development Goals: End poverty in all its forms everywhere; achieve gender equality; promote sustained, inclusive and sustainable economic growth; ensure sustainable consumption and production patterns; provide access to justice for all; and build effective, accountable and inclusive institutions at all levels.
Published in: Evangelical Focus - europe - More than 800 attended a refugee conference organised by evangelicals