Detention of asylum seekers in Hungary "reflects prejudice and discrimination"
Detained asylum seekers enter hunger strike as President Janos Ader is re-elected. Christian expert Paul Sydnor says new measures only result in people "becoming re-traumatized."
BUDAPEST · 15 MARCH 2017 · 12:57 CET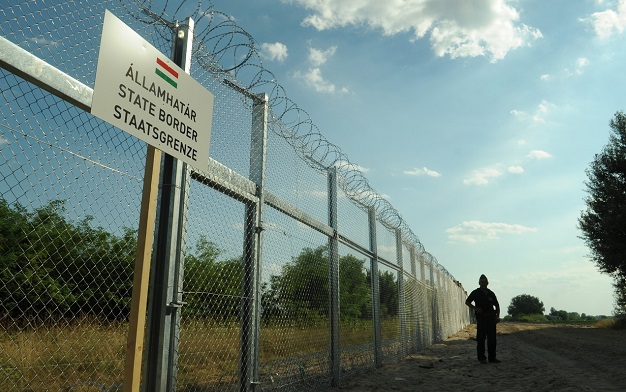 The border between Serbia and Hungary. / Wikimedia
Dozens of detained asylum seekers in Hungary started a hunger strike. They protest against the new law propelled by the government of Prime Minister Viktor Orban last week.
Asylum seekers are being detained in guarded and enclosed camps on the southern border of the country. According to Orban, the detentions of all undocumented migrants will protect the European Union and stop migration.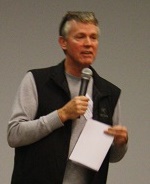 But Christian activist and refugee expert
Paul Sydnor
told
Evangelical Focus
these policies clash with International Human Rights: "According to Article 14 of the Universal Declaration of Human Rights, it is not against the law to cross international borders without documents nor to apply for asylum."
"In other words, people have the right to make an asylum application and to be considered", Sydnor explained.
People entering a country can only be detained after their asylum applications are dismissed. "Once the decision has been made and they are told to leave... then they will be illegal and breaking the law if they don't leave." But "only at that point could detention be justified as administrative measures to facilitate the state deporting the person."
DETENTION CENTERS NOT A SOLUTION
With the new law, Hungary only worsens the situation, Sydnor says. "Detention does very little to deter or aid the situation. It reflects prejudice and discrimination. It costs a tremendous amount of money, and it results in the person becoming re-traumatized", says Sydnor.
"Hungarians have not been treated this way as hundreds of thousands of them have applied for asylum around the world in the last 50 years", he added.
ORBAN-BACKED PRESIDENT RE-ELECTED
On Sunday (March, 11), Orban-backed candidate Janos Ader, was comfortably re-elected as the President of Hungary. The veteran member of the Fidesz party will be in charge for 5 more years.
Meanwhile, the European Court of Human Rights (Strasbourg) ruled on Tuesday (March, 14) that Hungary unlawfully kept two Bangladeshi citizens migrants in a transit zone on its border with Serbia in September 2015. The two migrants were detained for 23 days between Serbia and Hungary.
Watch interview with expert Counseling Marion Knell on how refugees experience trauma:
Published in: Evangelical Focus - europe - Detention of asylum seekers in Hungary "reflects prejudice and discrimination"