Conservatives lose majority and a "hung parliament" creates uncertainty
Theresa May's short victory is seen as a defeat, but she promises to form 'a government of certainty' with the help of DUP. High turnout: 7 in 10 voted. Reactions of Christians.
LONDON · 09 JUNE 2017 · 09:38 CET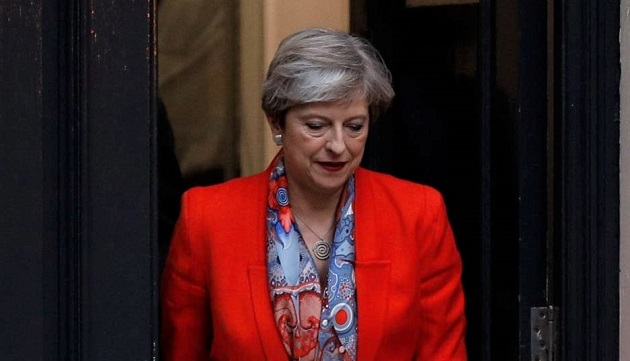 Theresa May, on election night. / BBC
The Conservatives have won the Parliamentary elections in the United Kingdom, but there is uncertainty about the new scenario opening in British politics after the government party lost its majority.
Theresa May had asked the British people to give her a "clear mandate" for a "strong and stable" government, which could negotiate Brexit with the European Union.
Seven in ten citizens (69%) went to the polls, the best turnout since 1997. Exit polls suggested that the turnout among younger voters (under 35 years old) rose substantially.
After losing 13 seats (down to 318) and losing the majority, a "hung parliament" will leave the Conservatives in a weak position, analysts say. Several voices, including representatives of her own party, as well as Labour leader Jeremy Corbyn, asked Theresa May to resign.
Update 9:21am: Latest seat totals by party #GE2017. See full results: https://t.co/XyPZZkVCl1 pic.twitter.com/FHbDIHRXNj

— BBC Election (@bbcelection) 9 de juny de 2017
A STRONGER OPPOSITION
The Labour party came second, gained 31 seats (up to 261) and only got 2% votes less than the Conservatives (42% to 40%).
The Liberal Democrats, lead by evangelical Christian Tim Farron, won two seats (up to 12, with 7% of the vote), and the Scottish National Party, lost 19 seats (3%).
MAY PROMISES 'A GOVERNMENT OF CERTAINTY' WITH THE HELP OF DUP
In a short statement outside Downing Street, which followed a 25-minute audience with The Queen, Mrs May pointed out that "it is clear" that only her party had the "legitimacy" to govern after winning the most seats and votes.
She said she intended to form a government which could "provide certainty and lead Britain forward at this critical time for our country."
That government will be with "friends and allies" in the DUP, because "our two parties have enjoyed a strong relationship over many years", she said.
"This will allow us to come together as a country and channel our energies towards a successful Brexit deal that works for everyone in this country, securing a new partnership with the EU which guarantees our long-term prosperity", she told the press
"And this gives me the confidence to believe that we will be able to work together in the interests of the whole United Kingdom", she added.
The DUP has met to discuss what it has said is a "messy" situation. A DUP source confirmed soundings had been made, but nothing formal had been agreed. Talk of an agreement was described as "premature."
After losing her majority, Labour's Jeremy Corbyn has urged the prime minister to quit, saying he is "ready to serve" himself, while Lib Dem leader Tim Farron said she "should be ashamed" and should resign "if she has an ounce of self respect".
REACTIONS OF EVANGELICALS
The Evangelical Alliance UK, shared a prayer: "As we enter an uncertain few days, let's turn our face to the one who holds all things in His hand."
The body representing evangelical Christians had previously said: "As Christians we are called to move the debate to both a higher and a deeper level (...) Higher to point people to God and consider what a good and godly society could be – and higher in terms of the standard of debate. Deeper to consider the real issues that face us as a nation, and not just scratch the surface with soundbites."
Guy Brandon of the Christian think-tank Jubilee Centre, shared his views in an article published hours before the election: "The way elections are presented suggests they are disproportionately significant. And in human terms, they are important. But the Bible is full of warnings about putting our trust in humans, rather than God. Whatever sphere of life we are thinking about, there are reminders that we should not forget where the buck really stops."
Published in: Evangelical Focus - europe - Conservatives lose majority and a "hung parliament" creates uncertainty