Same-sex marriage reveals opposing views between mainline Protestants and evangelicals
The German Evangelical Alliance describes the Protestant State Church's support for gay marriage as "catastrophic." The law was passed despite the opposition of Chancellor Angela Merkel.
BERLIN · 04 JULY 2017 · 13:54 CET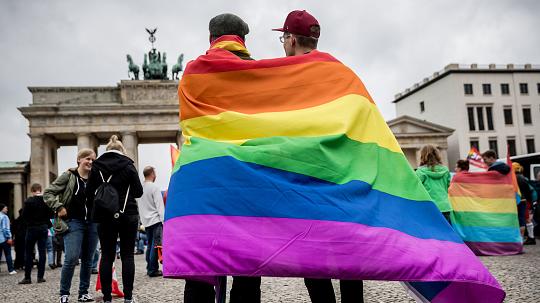 LGBT activists celebrate the legalisation of same-sex marriage in Germany. / EPD
On Friday, Germany legalised same-sex marriages and became the 13th country in Europe to do so.
Homosexual couples will now have full rights, including the adoption of children.
Chancellor Angela Merkel, who has been vocal about her Christian faith, was one of the 225 parliamentarians voting "no", but same-sex marriage was approved with 393 "yes" votes.
Social Democrats SPD, the Green, and the Left supported the law. The Chancellor had offered free vote to the members of her Conservative CDU party, which made it possible for several parliamentarians to side with the opposition.
MERKEL: "MARRIAGE IS BETWEEN A MAN AND A WOMAN"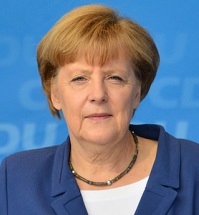 After losing the election, Merkel said: "For me, matrimony protected by the Constitution means
marriage between a man and a woman
, and therefore I did not vote for this draft law today."
Same-sex couples have been able to enter civil unions since 2001. The new law makes their legal status equal to heterosexual marriages.
Surveys said 82% of the population agree with the new law. It is expected to be signed by the President in the next few days.
PROTESTANTS BLESS SAME-SEX UNIONS
As in other European countries, the socio-political debate about LGBT rights in Germany has shown the deep differences between Protestant groups in the country.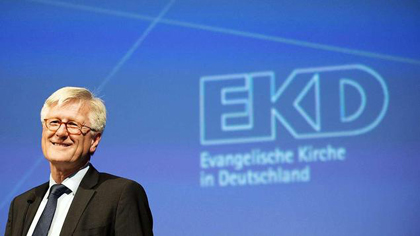 The Protestant state church Evangelical Church of Germany (EKD) approved the ordination of homosexual ministers. Furthermore, many Lutheran, United and Reformed churches have been blessing same-sex unions since 2013.
With the legalisation of same-sex marriages, "a long history of discrimination comes to its end", said the President of the EKD in Hessen and Nassau, Volker Jung. Other many Protestant priests expressed similar views.
EVANGELICALS: BIBLE DEFINES WHAT MARRIAGE MEANS
An altogether different position has the German Evangelical Alliance (EAD), which represents theologically evangelical denominations, including Pentecostals, Baptists, Brethren and others.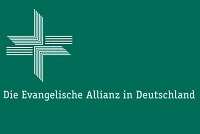 The concepts of 'family' and '
marriage
' have lost their meaning in the Protestant state church, the Secretary General of the EAD said. In answers to
Idea
news agency, Hartmut Steeb described the EKD's doctrinal position in this area as a "catastrophe."
"We hope the EKD stops cutting the branch of the tree on which it seats", the evangelical representative said referring to the Bible.
Other evangelical pastors said German mainline Protestants have been taking decisions "against the Bible" for a long time, and described the approval of same-sex marriage in Germany as "a clear sign that shows Christian values have disappeared in politics."
Published in: Evangelical Focus - europe - Same-sex marriage reveals opposing views between mainline Protestants and evangelicals