Attack in Finland
A man stabs and kills two and injures others. Police arrested the suspect. The incident could be connected to the Barcelona attacks.
BBC · HELSINKI · 18 AUGUST 2017 · 19:56 CET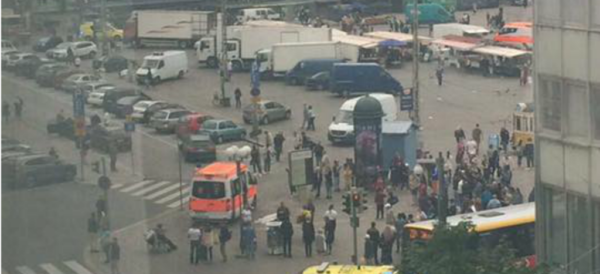 A view of the market place in Turku, Finland, after the attack. / Twitter
A man has stabbed several people in Turku, a city in the south-west of Finland.
Two people have died, and six are wounded.
The police, who were on the scene within minutes, shot the suspected attacker and arrested him.
The attack took place in the Puutori-Market Square area of Turku, according to BBC. Police initially asked people to stay away from the city centre but then then said the incident was over.
Interior Minister Paula Risikko described the suspect as "foreign-looking" and linked the attack to the murder of 14 people in Barcelona. Finnish authorities have said, however, that it is too early to describe the incident as terrorism.
Published in: Evangelical Focus - europe - Attack in Finland