The Church of England faces 3,300 cases of abuse
"We will hear deeply painful accounts of abuse, of poor response, and of 'cover-up'", Bishop Peter Hancock told the General Synod.
Premier · LONDON · 13 FEBRUARY 2018 · 15:14 CET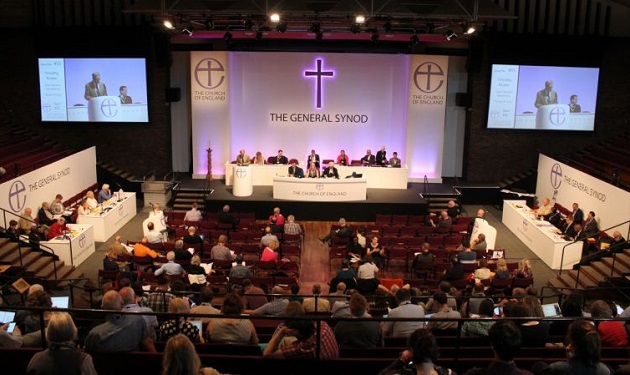 One of the synods of the Church of England. / CofE
The Church of England is dealing with 3,300 complaints of abuse, collected in just one year, which were reported during the general synod held last week.
It is not known how many of these cases have come to court, but millions of pounds could be spent in compensations.
"CHILDREN, YOUNG PEOPLE AND VULNERABLE ADULTS"
The cases, which were investigated in 2016, include sexual abuse, but also other forms of abuse. About 20% of these cases involved personnel working for the Anglican Church (ministers, employees, etc.). The rest of the accusations were made against volunteers or other church members with no an official position.
Data showed that the 3,300 "concerns or allegations", were vastly related to "children, young people and vulnerable adults within church communities".
The figures were revealed by Peter Hancock, Bishop of Bath and Wells, who is the Church's lead bishop on safeguarding issues, responding to a written question from Kat Alldread, a lay member of the Church's governing body.
JUSTIN WELBY CONDEMNS ABUSE PUBLICLY
The cases under investigation include former bishop George Bell.
Lord Carlile of Berriew conducted an independent investigation into the Church's handling of abuse allegations made against Bell. The report criticised the Church for "rushing to judgement" by paying out compensation of more than £16,000 (18,000€) to one of his alleged victim.
The Archbishop of Canterbury and leader of the Anglican Church, Justin Welby, who has been very forceful in condemning cases of sexual abuse, has also publicly acknowledged the pedophilia of the late Bishop.
In March, Welby will answer questions from the Independent Inquiry into Child Sexual Abuse, set up by experts who are working to shed light on cases of sexual abuse that have occurred in the past in some of the big British organisations.
"A CONTINUING NEED FOR CULTURE CHANGE"
During the synod, Roger Singleton, member of the national safeguarding team, said the church has done "some useful work" in recent years, but "an enormous amount still needs to be done".
There is "common theme" in recent reviews and inquiries, which shows "a continuing need for culture change within the church", he added.
'SOME MINIMISE THE IMPACT OF ABUSE'
Although Singleton is "heartened by the positive affirmation which our archbishops, diocesan bishops and deans continue to give to the importance of creating and sustaining a safe church", he expressed the "need to extend the concept of leadership further if we are to protect children and vulnerable adults adequately".
"Ambivalence, even hostility, continues with a minority who appear unable or unwilling to accept the need for sensible, proportionate measures; or who minimise the impact which physical, sexual, emotional or spiritual abuse can have on people's lives; or who believe that complainants are simply out for the money", he pointed out.
He expressed these ideas in a presentation on national developments and on the Church's preparation for the Independent Inquiry into Child Sexual Abuse.
"A DEEP SENSE OF SHAME"
Bishop Peter Hancock told the Synod "this will not be an easy couple of years. We will hear deeply painful accounts of abuse, of poor response, and of 'cover-up'".
"We will, as our friends in the Anglican Church in Australia did, feel a deep sense of shame", he said.
Published in: Evangelical Focus - europe - The Church of England faces 3,300 cases of abuse