UK government will not monitor Sunday schools, evangelicals welcome "key step to protect religious freedom"
The government announces it abandons plans to register and inspect out-of-school education settings. An official report confirmed the opposition of many educational institutions.
LONDON · 11 APRIL 2018 · 11:37 CET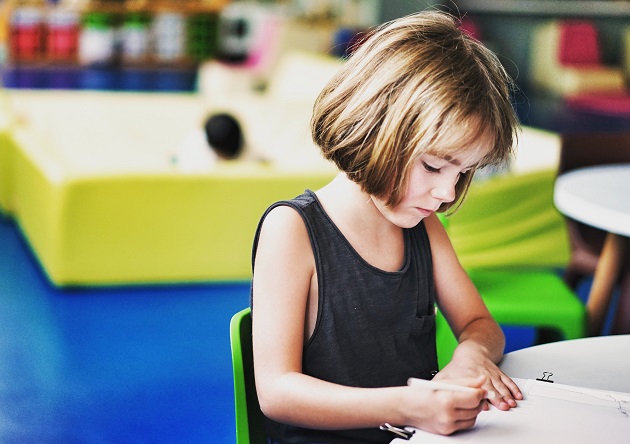 Christian Youth groups and Sundays schools will not be inspected by the British government. / Pan Xiaozhen (Unsplash, CC0)
The United Kingdom government announced it has abandoned plans to register and inspect out-of-school education settings that teach for more than 6 to 8 hours a week.
This decision is "an important step to protect religious freedom", the Evangelical Alliance United Kingdom (EAUK) says in a statement.
"Religious freedom is the litmus test for a free society. The government has rightly seen that churches and the activities they provide are a positive force for society and not a threat they need to regulate", the evangelical body representing two million evangelicals Christians in the UK says.
THE 2015-16 CALL FOR EVIDENCE
The Department of Education had ran a call for evidence from November 2015 to January 2016 inviting interested education providers, local authorities and other organisations to comment on the role of out-of-school education settings, which are defined as "any institution providing tuition, training or instruction to cihldren aged under 19 that is not a school, college, academy or registered childcare provider".
Through a report released this week, the government acknowledged that many educational organisations have "deep reservations about Ofsted having a role in investigating out-of-school settings", the EAUK says.
The Evangelical Alliance was one of the organisations that spoke up when the call for evidence was made. "We pointed out the unintended consequences of the initial proposals for civil society, such as many church activities like Sunday schools and youth groups being subjected to government regulation and inspection".
"CHRISTIANITY IS A FORCE FOR GOOD"
The EAUK "welcomes the government's response, and the intention to make use of existing powers to tackle important concerns around safeguarding and health and safety, ensuring that children are protected and cared for".
The risk of threatening "civil liberties by creating a new regulatory regime of inspection" would have raised strong concerns among Christians.
The EAUK director of the advocacy, David Landrum, has said: "As we expected, the report shows how strongly faith groups, parents and others feel about proposals to register and regulate out-of-school settings".
The initial proposals planned two years ago to better supervise churches and other organisations working with children was "a classic example of religious illiteracy", according to Landrum.
"Christianity has been an incredible force for good throughout British society, and it still is today". In this regard, Landrum says, "we look forward to working with the government to tackle radicalisation and violent extremism, especially through the role that local churches can play in building stronger communities".
Published in: Evangelical Focus - europe - UK government will not monitor Sunday schools, evangelicals welcome "key step to protect religious freedom"