Two thirds of Protestants against displaying crosses in public buildings
The Minister President of Bavaria plans to hang the Christian symbol in every state building by June. Catholics mainly oppose the decision as well.
Idea · MUNICH · 30 APRIL 2018 · 10:08 CET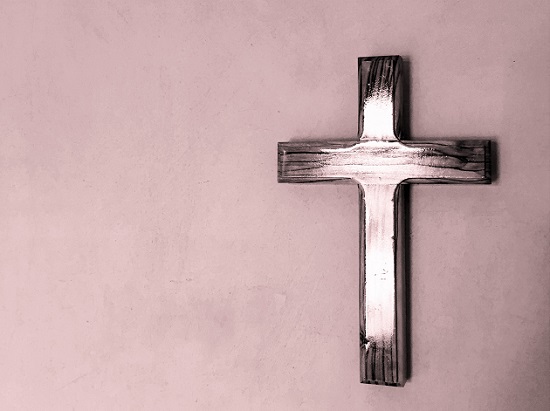 A cross should be haning on every state building wall in Baviera, Germany. / James LW (Unsplashc, CC0)
The initiative announced last week by Minister President of Bavaria, Markus Söder, to honour the "Christian identity" troughout the biggest 'Land' of Germany, has caused a national debate.
A survey published in German newspaper Bild Am Sonntag showed that 64% of the population is against hanging crosses in public buildings.
Even Christians oppose the initiative, according to the survey. 62% of Protestants said they were against, and only 34% in favour.
Among Catholics, 48% of the respondents disapproved the initiative, whereas 38% supported it.
CROSS SHOULD NOT BE USED TO DIVIDE, YOUNG CATHOLICS AND PROTESTANTS
According to German news agency Idea, an open letter by the Union of Young Catholics and the Evangelical Youth (of the mainline Protestant Church) called to stop the initiative.
"As young Christians we are shocked", the letter says, because "the Christian symbol of the salvation of God for everyone is being used to draw limits and exclude people".
The political use of Christian symbols only leads to "emptying its theological meaning", they added.
SÖDER: "EXPRESSION OF THE SPIRITUAL CHARACTER OF BAVARIA"
Minister President of Bavaria Markus Söder and his Christian Democrat party CSU said the measure would be implemented in June.
According to Söder, hanging a cross in the entrance of every Bavarian state building is a "visible acknowledgement to the basic values of the social and legislative order".
Söder defined the cross as a "fundamental symbol of the Christian and Western identity" and displaying it is an "expression of the spiritual and cultural character of Bavaria".
Published in: Evangelical Focus - europe - Two thirds of Protestants against displaying crosses in public buildings