Christians on board of the 'Aquarius' sing as they arrive in Valencia
The 630 people from 32 nationalities were received by interpreters, psychologists and medical doctors. Women in danger of being trafficked will receive special support.
VALENCIA · 18 JUNE 2018 · 12:41 CET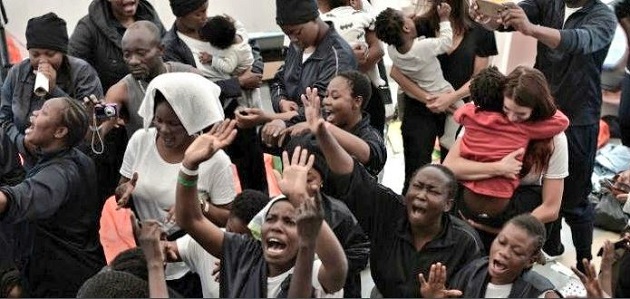 People on board of the Aquarius raise their hands in prayer as they arrive in Valencia, after 8 days. / Levante
The 630 people of 32 nationalisties on board that have been on board of the 'Aquarius' for eight days arrived in Valencia (Spain) on Sunday.
The SOS Mediterraneen watercraft and two Italian support ships were welcomed by specialised teams of more than 2,000 people as they arrived, between 6 a.m. and noon.
Medical doctors, volunteer interpreters, psychologists and police officers were ready to organise first medical check-ups, short interviews.
Images shared on social media showed how groups of Nigerian Christians on the ships sang worship songs and thanked God as they approached the port.
Pelos de punta. Después de ver a lo lejos Baleares, los nigerianos han improvisado una 'misa' para dar gracias por vivir. Musulmanes, tripulación, todos invitados. 'Porque todos estamos bajo el mismo sol', decía el pastor. Cantan y bailan para celebrar la existencia. Maravilloso. pic.twitter.com/3JGAXNdsXd

— SaraAlonsoEsparza (@SAlonsoEsparza) 16 de juny de 2018
They sang about God's miracles. Muslim collaegues and others on the ship were invited to sing along.
Other images taken later showed people raising their hands in prayer as they were arriving in Valencia.
WHAT'S NEXT?
Minors and pregnant women will receive special attention in the coming weeks. Special care will also be available for those who have health issues. "We referred 32 medical cases, for fuel burns, chronic cases and several orthopaedic cases", said Dr Beversluis of Doctors Without Borders (MSF).
Women who have suffered sexual abuse, aggressions or are in risk of being trafficked for prostitution, are being brought to special centers where they will receive not only medical and psychological care, but legal and administrative support.
MSF's project coordinator Aloys Vimard: "Numbers do not describe the stories that our teams have been hearing. During the last 8 days at sea we got to know these people. Each of their stories: abuse, sexual abuse, extortion, and inhumane conditions."

— MSF Sea (@MSF_Sea) 17 de juny de 2018
Authorities are organising youth hostels for the migrants who arrived on the weekend, but after one month, the general law about migration will be applied to most of the people.
Some will be able to travel to France, as agreed by the two neighbouring governments. Others will start proces for asylum seekers.Some might be repatriated to their country of origin.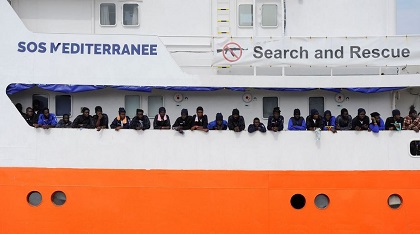 THE HELL OF LIBYA
Clemente, one of the asylum seekers on board, told Spanish public television TVE about the situation of thousands of migrants in Libya. He was there for 8 months, waiting to reach Italy. Clemente said he had seen the slave trade there first-hand.
"I was mistreated many times", he explained. There are "continuous kidnappings", and "women cannot go out alone", Clemente added. The situation is also though back home in Nigeria, "Christians are being killed".
CHRIST, ONE OF THE BABIES BORN ON THE 'AQUARIUS'
Many other Christians have been rescued in the Mediterranean. As Spanish newspaper El Mundo reported, six babies have been born on the Aquarius in the last months: Miracle, Mercy, Favour, Newman, Alex and Christ.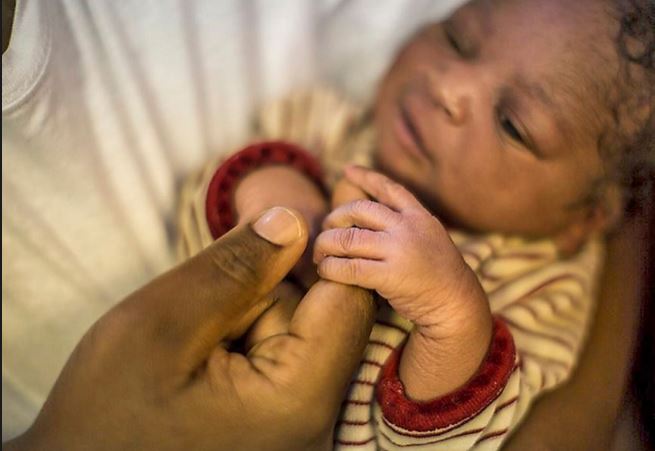 Constance, a Nigerian woman had travelled 5.200 kilometres to reach Europe. She called her son Christ because, "I am a Christian, and my God is Jesus Christ".
SPAIN, THIRD DESTINATION IN THE MEDITERRANEAN IN 2018
Only in the last weekend, about 900 migrants more arrived to Spanish land, mainly to the Canary Islands. This raises the number of arrivals of migrants to Spain in 2018 to more than 9,300.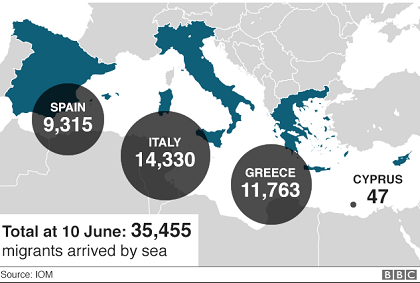 Published in: Evangelical Focus - europe - Christians on board of the 'Aquarius' sing as they arrive in Valencia