Wildfires in Greece kill at least 70
Many were trapped in zones of difficult access in East Attica, near Athens. Dozens went into the sea to escape the flames. Christian organisations in the region are offering help.
ATHENS · 24 JULY 2018 · 11:12 CET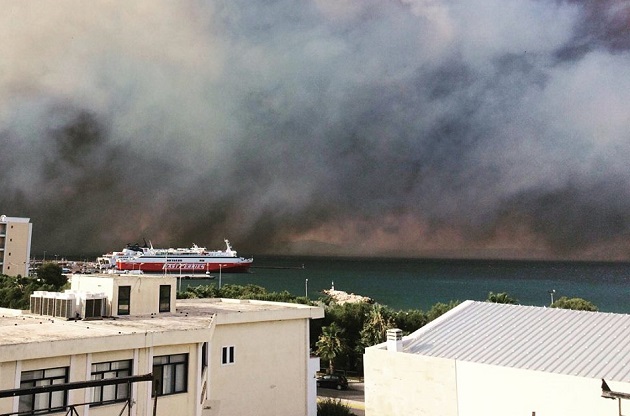 Picture of the wildfires taken in Rafina. / FB Y. Gardelis Jr.
The worst forest fires in Greece in more than a decade are causing huge destruction in the area of East Attica, near Athens.
Authorities have confirmed that at least 74 people have lost their lives as they tried to escape the flames. Some of the bodies were found in sheer sites near the beach, others could not escape their cars or homes.
Many of the dead are believed to be children and teenagers, news agencies said.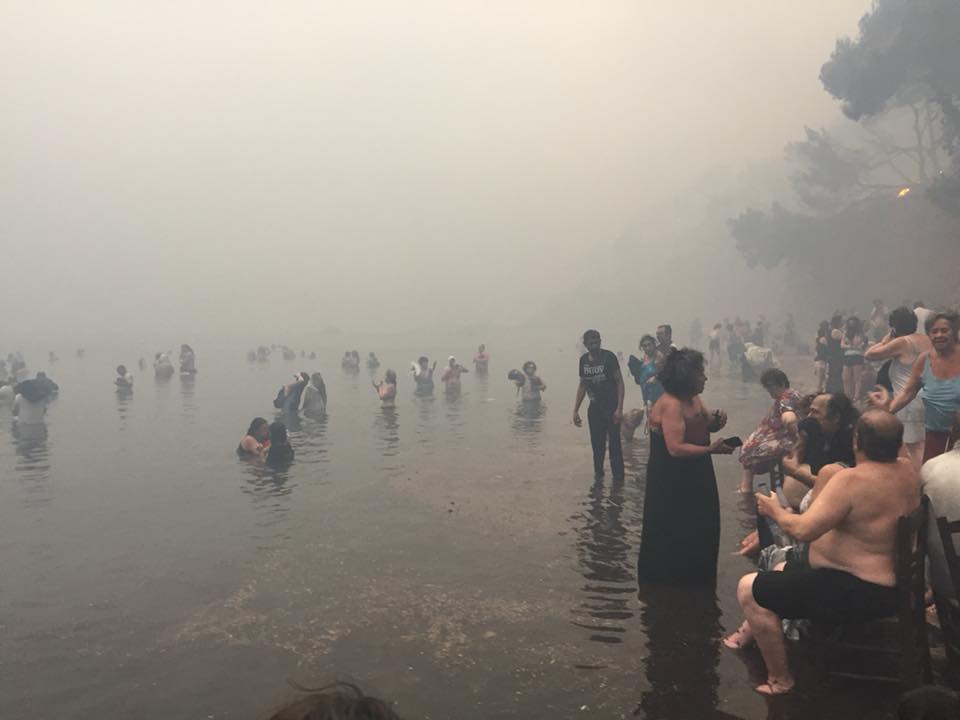 The most tragic situation has been in one of the main ports of the country, Rafina, and the nearby town of Mati. The Red Corss informed that 26 bodies were found toghether - it is thought these people had gathered to try to find a shelter but died as they were trapped between the flames.
More than other 170 people have suffered injuries.
Reports speak of many who escaped the flames by entering into the sea.
"WE NEED PRAYER, SUPPORT"
Nico Spies, a Christian in Athens, told Evangelical Focus about the difficult situation the country is experiencing. "We need prayer, we need support", he said. Listen to his testimony:
Other regions in the country were also burning as this report was written. The fires in Kineta (temporarily blocking the access of the main road to Corinth) and Mount Penteli have also caused huge damages, according to Greece Update. Burnt cars are blocking streets and making it more difficult for emergency help to reach the sites.
3 DAYS OF NATIONAL MOURNING
Authorities believe most of these fires have been caused intentionally by arsonists.
Prime Minister Alexei Tsipras said "all emergency forces" have been mobilised and declared a state of emergency. Greece has asked other EU countries for support in the fight against the flames with firefighter teams and helicopters. Countries like Cyprus, Germany, Italy, Poland, and Spain have already sent help.
The government declared three days of national mourning.
BREAKING: Greek prime minister declares 3-day national mourning period for dozens killed by wildfires near Athens

— The Associated Press (@AP) 24 de juliol de 2018
In August 2017, wildfires north of Athens burnt down an evangelical youth camp.
Published in: Evangelical Focus - europe - Wildfires in Greece kill at least 70