Italian evangelicals discussed their role in a "secularised and disoriented society"
Human identity, the role of media, and the protection of family were some of the issues addressed during the annual general assembly of the Italian Evangelical Alliance.
Italian Evangelical Alliance · ROME · 07 MAY 2019 · 12:19 CET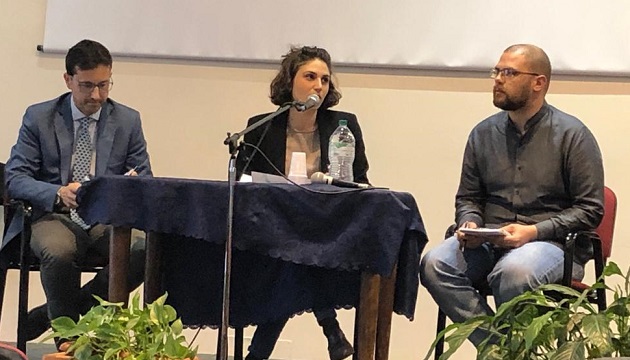 Roundtable on media with Elpidio Pezzella, Chiara Lamberti, and Davide Bogliolo, during the AEI general assembly in Rome, May 2019. / AEI
What is the role of an evangelical minority in a largely secular society that is still strongly influenced by the centuries long Roman Catholic heritage?
The 2019 annual general assembly of the Italian Evangelical Alliance (AEI) addressed the theme "Evangelicals in a disoriented society" in a series of round tables which focussed on different aspects of the challenge.
Held in Rome (3-4 May) the assembly saw representatives from denominations, churches and agencies coming together to reflect on the call to be salt and light in today's Italy.
"Yes, we are a minority", said Giacomo Ciccone, President of AEI, "but we are not allowed to think and act in diminutive ways. The gospel calls us to think and act for the glory of God and the good of society".
Round tables discussed issues related to human identity in an age of fluidity and opportunities and challenges for evangelicals in the media sectors.
Speakers underlined the responsibility of evangelicals to go beyond the polarization between "conservatives" (in Italy often against pluralism and religious freedom) and "progressives" (often marked by an anti-religious sentiment) and to embody the gospel alternative of truth and grace.
In the context, the recent document on the LGBTQ+ issue drafted by the European Evangelical Alliance was presented and discussed.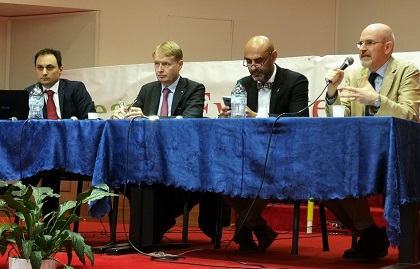 The highilight of the assembly was the roundtable where different politicians were also invited to discuss with President Ciccone the challenges surrounding the protection of the family in our pluralistic society. Two of them responded: Senator Lucio Malan and Senator Simone Pillon. They were part of a lively conversation where the contribution of evangelicals was stressed and appreciated.
Published in: Evangelical Focus - europe - Italian evangelicals discussed their role in a "secularised and disoriented society"