More than 50,000 attended Pentecost gatherings throughout Germany
At least 20 big events were held in open air locations, with music, preaching and food. 90 pastors baptised around 500 people in the Elb river.
Idea Spektrum, Agencies, Bild, Evangelical Focus · BERLIN · 12 JUNE 2019 · 12:17 CET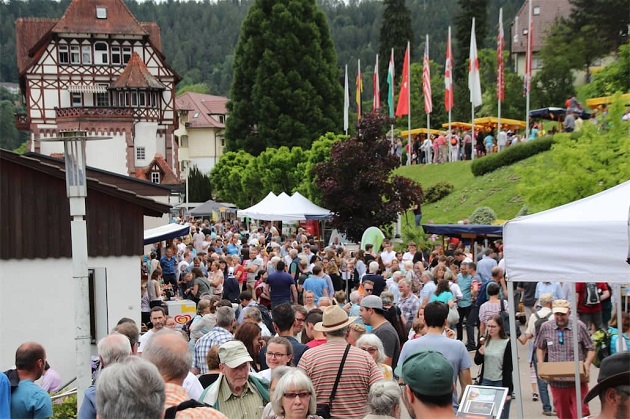 An image of the 2019 Pentecost Mission Festival in Liebenzell. / Photo: Liebenzeller Mission
Baptisms, festivals, evangelistic events, youth gatherings, open air activities, and barbeques.
At least 50,000 people joined one of the more than 20 big Christian events that were organised throughout Germany on Pentecost Sunday, June 9.
According to German news website Idea Spektrum, around 500 people were baptised in the river Elb in the city of Hamburg. Around 90 pastors of the Northern Church (Reformed) were engaged, and more than 5,000 relatives and friends attended the celebration.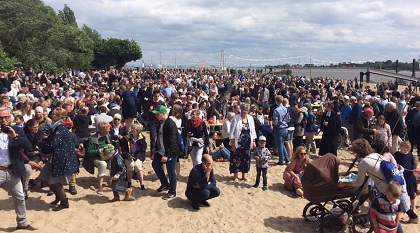 10,000 people more gathered in the annual Pentecost weekend of Bobengrün, organised by CVJM. Music, workshops, sports and preaching were held in a forest area.
Two similar gatherings of the Liebenzeller Mission brought together around 7,000 people. Pentecost events in Bayern, Baden-Württemberg, Sachsen and elsewhere gathered some thousands as well.
NOMINAL CHRISTIANITY
A survey conducted in Germany in May 2019 and published by newspaper Bild showed that only 39% of the population believes in the 'existence of a god', be it Christian, Muslim or of another religion. 29% of those asked said they believe in heaven and 14% in the existence of hell.
The fall of the historic Protestant and Roman Catholic churches contrasts with the slow but sustained growth of evangelical churches and movements, which now represent around 2% of the population.
Published in: Evangelical Focus - europe - More than 50,000 attended Pentecost gatherings throughout Germany