Change in Greece as conservatives win majority
New Democracy's Kyriakos Mitsotakis wins the the parliamentary election. The hard financial crisis was key in the defeat of outgoing Prime Minister Alexis Tsipras.
ATHENS · 08 JULY 2019 · 16:23 CET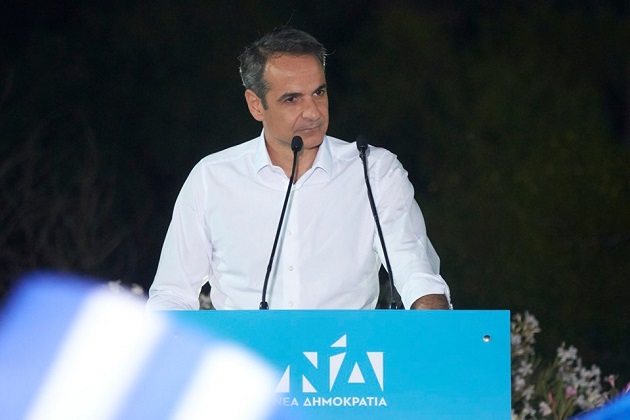 New Prime Minister of Greece, Kyriakos Mitsotakis. / Facebook Kyriakos Mitsotakis
Centre-right party New Democracy won the parliamentary election in Greece with a majority that makes Kyriakos Mitsotakis the new Prime Minister.
With almost 40% of the vote, Mitsonakis will form a new government to help Greece "proudly raise its head again", he said as he celebrated that his party won 158 seats of the 300 of the Hellenic Parliament.
The winner said his priorities are the economy and security. Mitsonakis was sworn in the day after the election.
The outgoing Former Prime Minister, Alexis Tsipras, leader of leftist Syriza, received 32% of the vote. Analysts say the hard financial reforms, the cost of three international bailout programmes and the unemployment rate (18%), were key to explain Tsipras' defeat.
Meanwhile, far-right party Golden Dawn failed to enter the parliament. Other radical groups such as Communists and Greek Solution got a support below 6%.
YEARS OF INSTABILITY
These were the sixth election in a decade in Greece. Since 2008, the country went through a very hard financial crisis. Although the country's economy is growing since 2018, it has not yet reached the pre-crisis levels.
Greece has also received tens of thousands of asylum seekers in the last four years. Christians have been involved in serving them.
Published in: Evangelical Focus - europe - Change in Greece as conservatives win majority