Northern Ireland will protect religious liberty regarding same sex-marriage
Under the new law, "mere criticism of gay marriage is not an offense", authorities say. There will be a consultation before religious same-sex weddings become legal in May 2020.
Christian Institute · BELFAST · 08 JANUARY 2020 · 19:00 CET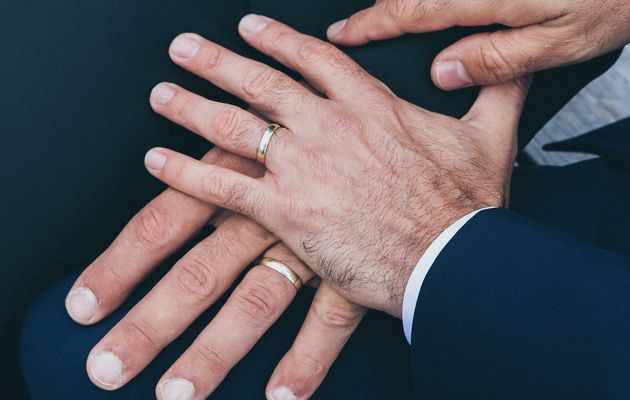 Photo: Nick Karvounis. Unsplash (CC0).
Northern Ireland is due to have same-sex marriage on January 13, after a law reforming abortion and marriage that was passed by the Belfast Parliament in July, and came into force in October.
The group Christian Institute had expressed concerns that the new law "could get in the way of free speech and debate about gay marriage".
It warned the Northern Ireland Office (NIO) that it would seek legal action, unless citizens receive "clear protections for free speech, written into public order law, just like they were in England and Wales before gay marriage was introduced there".
NI SECRETARY: "MERE CRITICISM ON SAME-SEX MARRIAGE IS NOT AN OFFENCE"
In response to Christian Institute demands, Northern Ireland Secretary Julian Smith confirmied that "Public Order legislation is being amended to underline that mere criticism of same-sex marriage is not an offense".
Furthermore, equality law is also being changed, to protect religious bodies and staff from "being sued for declining to take part in a blessing or other event marking a civil same-sex wedding".
Smith also pointed out that religious organisations will be ale to dismiss a staff member who enters a same-sex marriage, if that is incompatible with the organisation's values.
With the changes in the law, private legal instruments, such as wills, are not forced to include same-sex marriage where that was not the intention.
CLOSE MONITORING AND TRAINING
"We are grateful that the Secretary of State has recognised the validity of the issues we have raised, and has acted to address each of the areas of concern that we have", Simon Calvert, Deputy Director for Public Affairs at The Christian Institute, said.
He emphasised the importance of "proper training and guidance for the police, to ensure respect for freedom of speech on these issues".
"We don't want people using the police to try to punish those who believe in traditional marriage", he added.
FUTURE CONSULTATION ON SAME-SEX RELIGIOUS WEDDINGS
Although civil same-sex marriages will become legal by January 13, further changes will be made in April 2020 to allow religious same-sex weddings.
"We intend to consult on same-sex religious marriage and conversion entitlements in the coming weeks. Further regulations will then follow", a NIO spokesman said.
Published in: Evangelical Focus - europe - Northern Ireland will protect religious liberty regarding same sex-marriage