Deal for Greece third bailout reached "in principle"
The deal will need to be approved by eurozone finance ministers and national parliaments, European Commission explained.
BBC, Agencies · ATHENS · 11 AUGUST 2015 · 17:50 CET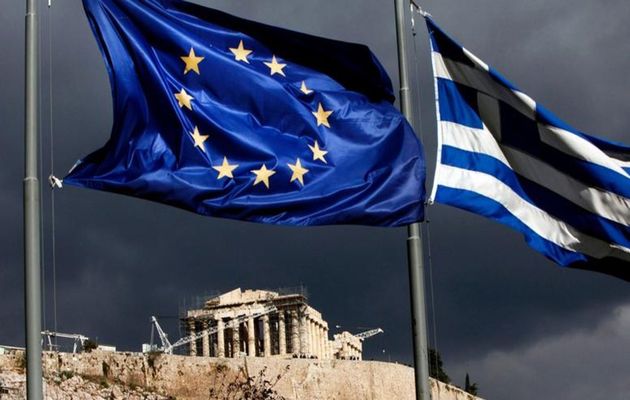 Greece has agreed a bailout deal "in principle" with its creditors, the European Commission has said. The Commission added that the agreement now requires political approval.
The Greek government is hoping to push a new €86bn (£60bn) three-year agreement through parliament later this week, in return for radical economic reforms to be pushed through parliament as early as this week.
News of the agreement following a marathon 24-hour negotiating session at Athens' Hilton hotel was not immediately confirmed by the eurozone creditors and promptly triggered scepticism in Berlin, where the deputy finance minister said the talks were not yet concluded and that fundamental questions on Greece remained to be answered.
The country needs a deal by 20 August, when it has a debt repayment of about €3bn to make to the European Central Bank.
The European commission in Brussels, a party to the negotiations, said a "technical" agreement was struck in the middle of the night and that the officials reaching the deal had passed the results for review to their political bosses.
"We have a technical-level agreement, but we don't have a political agreement. That is what we would need," said Annika Breidthardt, a commission spokeswoman.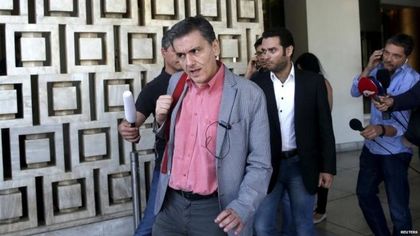 EUROPEAN LEADERS
Eurozone leaders interrupted their summer holidays to discuss the bailout worth, said EU diplomats, €82-86 billion over three years. Jean-Claude Juncker, president of the European Commission, was contacted in the middle of the night over the news from Athens.
He spoke to the German and French leaders, Angela Merkel and Francois Hollande, on Tuesday after previously speaking to Alexis Tsipras, the Greek prime minister, and Wolfgang Schäuble, the hawkish German finance minister.
"There is no done deal yet," said sources in Brussels anticipating German resistance to a quick agreement.
The Eurogroup of eurozone finance ministers is to meet on Friday to discuss approval of the deal, Spanish Prime Minister Mariano Rajoy said.
Finnish Finance Minister Alexander Stubb sounded a cautious note, saying more work needed to be done with the details to finalise the agreement.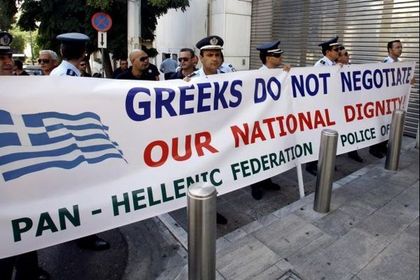 TSIPRAS RISKS EARLY ELECTIONS
The leftist government of Prime Minister Alexis Tsipras which has U-turned on bailout policy since capitulating to eurozone leaders at another all-night summit in Brussels last month hopes to push a raft of reforms through parliament on Thursday, paving the way for eurozone finance ministers to bless the deal and unlock rescue funds.
"Finally, we have white smoke," a Greek finance ministry official told Reuters in Athens as the negotiating teams emerged bleary-eyed from the hotel after all-night talks. "An agreement has been reached. Some minor details are being discussed right now."
The Greek finance minister, Euclid Tsakalotos, confirmed that "two or three small issues" were still open.
Tsipras has been keen to wrap up the talks on Greece's third bailout in five years as quickly as possible,
A quick deal may also enable him to risk early elections to secure his base and rid himself of far-left rebels in his Syriza movement who reject the rescue terms and would prefer Greece to quit the euro.
Published in: Evangelical Focus - europe - Deal for Greece third bailout reached "in principle"