Religion Law in Russia puts pressure on thousands of evangelicals
Evangelical groups fear "legitimisation of persecution". 3,000 Baptist churches write to Putin: "If the country's laws are in conflict with the Bible… Christians will always take the biblical position".
Forum 18 News · MOSCOW · 21 SEPTEMBER 2015 · 15:27 CET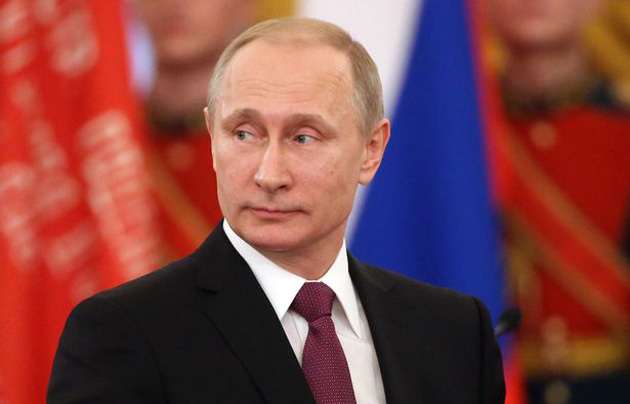 Members of religious communities that do not have or choose not to seek state registration fear that changes to Russia's Religion Law, which came into force on 24 July, may expose them to punishment for exercising their right to freedom of religion or belief.
Forum 18 News informed that, although no specific punishments have been introduced into the Administrative or Criminal Codes for communities which fail to notify the authorities of their existence and activity, unregistered religious communities and human rights defenders fear these may follow.
The Religion Law amendments also deny a range of rights to newly-registered religious organisations which are not part of centralised religious organisations. For the first ten years after their registration, they cannot found media outlets, invite foreign preachers, create educational institutions or teach religion in schools, conduct ceremonies in hospitals, prisons, old people's homes, or children's homes.
The widely publicised Undesirable Organisations Law, which came into force in early June and has so far been aimed at politically oriented non-governmental organisations (NGOs), could also be applied to foreign or international religious bodies.
UNCERTAINTY FOR MANY CHRISTIANS
The Duma – the lower house of Parliament - is currently considering a further bill which – if adopted - would oblige religious organisations to report income received from abroad and enable unannounced checks on their finances if suspected of "extremist" activity (this would amend Articles 14 and 25 of the Religion Law).
Only legally recognised religious groups are able to buy and rent property, employ staff, open a bank account, and engage in certain social activities.
It is unclear whether Justice Departments must be informed of every possible address, or what will happen if a group meets at an undisclosed location. It also remains unclear what exactly may constitute a religious group thus allowing for wide interpretation on the part of the authorities.
"LEGITIMISATION OF PERSECUTION" OF EVANGELICAL COMMUNITIES
Baptists who meet for worship without state registration fear that the amendments may "outlaw" their churches. In two open letters to President Putin of 26 April and 5 July, members of the Moscow Church of Evangelical Christians-Baptists equate the notification requirement to "mandatory registration", which "makes a citizen's right to freedom of worship and assembly arbitrary", conditional upon informing the authorities.
"Where conditions are introduced, freedom is abolished. The introduction of conditions is the first step towards the introduction of bans", they added.
The unregistered Baptists are concerned that the notification requirement "legitimises the persecution of innocent people". The "restrictive direction of the law", they believe, will mean "many Christians" will choose not to fulfil it.
NEW LAWS VS. BIBLE: "WE WILL ALWAYS TAKE THE BIBLICAL POSITION"
Also in an appeal to President Putin, dated 9 July, 80 pastors of the Council of Churches – a network of Baptist communities which choose not to seek state registration - worried that "locally, laws can be interpreted however they like. An arbitrary interpretation of laws leads to arbitrariness in their application, and as a consequence - to conflict and repression".
They point out that their 3,000 communities, comprising some 70,000 members, do not seek state registration "as a matter of absolute principle".
"If the country's laws are in conflict with the Bible and restrict the freedom of the faithful in their service and worship of God true Christians always take the biblical position, which inevitably leads to a conflict with the authorities and to subsequent repression", they concluded.
Published in: Evangelical Focus - europe - Religion Law in Russia puts pressure on thousands of evangelicals