15,000 children are waiting to find a foster family in Spain
"This is a social problem, and the church as the body of Christ can be an answer", says María Mercedes Páez, coordinator of pro-life organisation Aesvida.
Protestante Digital · MADRID · 20 SEPTEMBER 2018 · 13:00 CET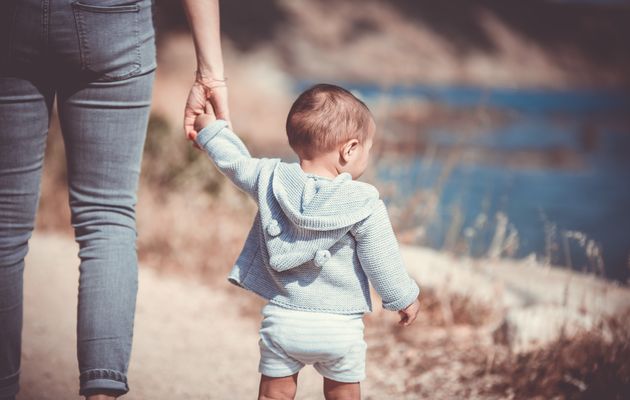 Photo: Guillaume de Germain (Unsplash, CC0)
There are around 35,000 children in Spain who cannot live with their biological families because of circumstances such as violence and sexual or psychological abuse.
So that these children can find a place to live and grow, the Spanish government has a family foster care program.
Although about 20,000 children are already in foster care, 15,000 are still in institutions, waiting for a family that can give them the opportunity to grow up in a much more favorable environment than a center.
"WE CAN CHANGE THE WORLD OF A CHILD"
María Mercedes Páez Díaz is the coordinator of the "Vástagos de amor" (Offspring of Love, in English) program of Aesvida, a pro-life organisation that aims to "make this state foster care program known in order to encourage more families to foster children".
"Maybe we cannot change the world, but we can change the world of a child", the motto of the foster care program says.
"We know that there are pregnant mothers who are thinking about abortion and would not want to give their child for adoption, but that alternative also exists and it can benefit both the child and the mother, especially those who are in difficult circumstances and cannot take care of their baby for a while; they later can decide if they want to raise their child or to give him up for adoption", she says.
HELPING CHILDREN IN NEED
According to Páez, when a family is getting ready to foster a child, "the most important thing is to really have a desire to help the children, because in the foster care program there are many children who come from difficult situations".
"It is also important that the whole family agrees on doing it, given that the child will become part of the family", she adds.
FOSTER CARE AND ADOPTION
Although "when we talk about fostering, it is usually related to the concept of adoption, there are important differences", says Páez.
"The first one is that in foster care the children do not break ties with their biological family. In fact, they still have contact through visits and calls, all of it controlled by the foster care program", she explains.
Additionally, "foster care is temporary. A team of experts is always supervising each case, so that the children can return to their biological families as long as circumstances permit".
"In contrast, in adoption, the child comes to be a part of the family with all legal effects and breaks the link with the biological family", Páez points out.
"WE SHOW THEM THE LOVE OF JESUS"
María Mercedes and her family have fostered two children, an experience that she defines as "valuable and enriching".
The children "came with many problems and emotional wounds [...] and we were able to show them the love of Jesus", she recalls.
"It is difficult to understand what the children may be going through, but we can put into practice the help of the helpless, as Jesus taught us", says the Aesvida coordinator.
"THE CHURCH CAN BE AN ANSWER"
Páez believes that "this is a social problem, and the church as the body of Christ can be an answer".
The regional governments are looking for host families, and "it would be a way to make ourselves known to society, which have no been used before, maybe due to ignorance", she adds.
"It is a way of putting into practice the message of Jesus, who has sent us to bring his word and show love. This is a beautiful opportunity to do it".
Aesvida encourages Christians "to be the arms and feet of Jesus to help children in need , and to be salt and light for our society".
Published in: Evangelical Focus - family - 15,000 children are waiting to find a foster family in Spain