Fluid IT: Releasing potential
Fluid IT aims to provide fairer service and release the potential of technology for his clients, pursuing social impact.
02 AUGUST 2022 · 09:50 CET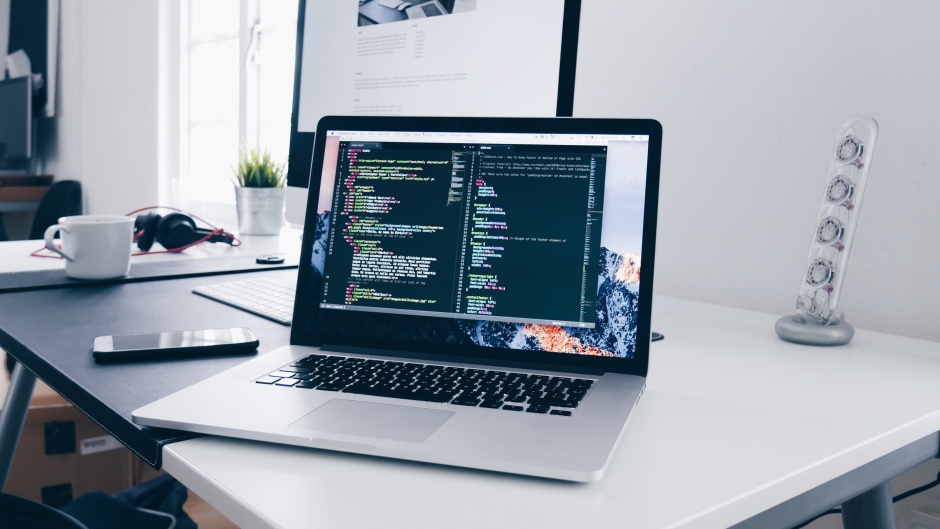 For our 21st Century Pioneers research, we spoke with IT support and services provider, Fluid IT, to explore the surprising ways they behave differently and pursue social impact.
They began in response to a need and have pursued their mission to release potential pursuing ethical standards holistically across their business.
Based in East London, Fluid IT was founded by David Schluter in 2005. This business provides IT support and strategy, including cloud solutions, server infrastructure and more.
They employ over 20 members of staff, and turnover £1.5 million annually.
The business began in response to a problem: David realised that a charity linked to the church he was attending was being 'ripped off' by their IT services provider. They weren't the only charity in this position, and so Fluid IT was created as an attempt to solve the problem.
David wanted to provide fairer service and release the potential of technology for his (mostly third-sector) clients.
This emphasis continues almost two decades later; today, 60% of their revenue is from not for profit clients, with another 35% from B-Corps, social enterprises and healthcare organisations.
In its early days, Fluid IT quickly started to have a social impact through its staff as well as its clients. In their first week of business, they hired an ex-addict at the request of a neighbouring charity.
The business invested in this employee's training over the next year, until he successfully moved on to pursue a computer science degree. They still hire employees based on referrals from rehabilitation charities, prison training schemes and other organisations.
Thy have put in place coaching and counselling for staff members to provide comprehensive support structures required for their long-term success. They are also a Living Wage Employer and evaluate their own suppliers carefully for ethical behaviours.
'Right from the start we found God was adapting our plans for the business; we responded to that,' said David, 'and we were able to broker the needs of clients being met in the needs of our staff: one facilitated the other.
This mission is founded on Scripture, "releasing the oppressed" from Isaiah 58. It has been amazing to see how work can offer satisfaction when it's purpose-driven.'
In 2015, David discovered B Corporations, a network and certification process for companies wanting to use 'business as a force for good', and became one of the founding UK B Corps.
It gave him a way to audit his company's behaviour and a framework for developing an ethical, for-profit business with a social impact mission lock. Fluid IT is one of the highest scoring B Corps in the UK and ranks in the top 5% of B Corps globally for worker impact.
The framework has pushed them to improve systems and processes across the business. For example, they evaluated their carbon footprint, giving them actions and focus for reducing their footprint.
As well as changing to renewable energy suppliers, Fluid IT has focused on addressing environmental issues specific to their sector.
They promote devices to their clients that are easy to repair, and partner with a refurbishment business to recover and repurpose older laptops and computers for use in social inclusion projects.
Like many other businesses in our research, Fluid IT is proud to 'go against the current' but they also acknowledge the challenges.
The business works hard to maintain pace with the cyber security sector and protect its clients, as well as investing in its culture and sustainability initiatives.
David is clear that their business model is not solely about conventional shareholder return and growth. Instead, they want to take care of the people and the work they have—growing at their own pace.
'It has been a bumpy journey,' says David, 'but often through the lowest of lows, we have seen the brightest encouragements and so it always felt right to keep going. I have a clear sense of calling and that's a big part of how we have been able to persevere to where we are today. It has been a huge blessing.'
Charlee New, the Jubilee Centre's Storytelling Lead & part of its 'Church & Enterprise' research team.
This article was first published on the website of the Jubilee Centre and re-published with permission.
Published in: Evangelical Focus - Jubilee Centre - Fluid IT: Releasing potential