Merkel: "Faith in God makes many political decisions easier"
The German chancellor speaks about her personal life in an interview with the Süddeutsche Zeitung. Her father was a Lutheran pastor.
Süddeutsche Zeitung, Protestante Digital · BERLIN · 08 OCTOBER 2015 · 16:51 CET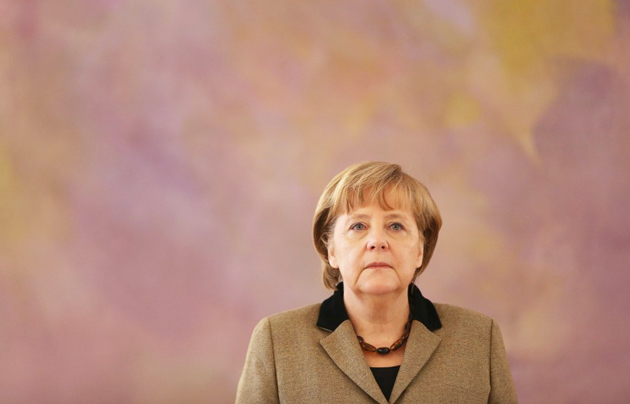 German Chancellor Angel Merkel rarely speaks about her personal life and is known for protecting her intimacy from the media.
But in an interview published by the German newspaper Süddeutsche Zeitung in connection with the 25th anniversary of the reunification of Germany, she revealed details of her personal life, while showing some photos which have defined her life so far.
Merkel spoke about memories, like a difficult trip to see Vladimir Putin in Sochi (Russia) or the role of her husband Joachim Sauer in the Chancellor's official trips.
About her relationship with her mother Herling (87), Merkel said: "We speak regularly over the phone, but we do not see each other much. She reads the newspapers, listens to the radio, but for her it is very important for us not to speak about politics. She always informs me about our relatives, friends and acquaintances, hoping I do not isolate myself from the normal life of our family."
"EVERYONE WHO BELIEVES HAS HAD DOUBTS"
In the interview, Merkel says she is a believer, and admits she has had doubts the existence of God. "But I always have believed again. I think that everyone who really believes has had doubts about God some time."
Her father was a Lutheran pastor and she was raised according to the Protestant ethics. Merkel confesses that the Christian faith has a central role in her life.
"Faith and religion are the basis on which I and many others see the sacred dignity of the human being. We see ourselves as the creation of God, and this guides our political actions. My faith in God makes many political decisions easier."
"PEOPLE WITH COURAGE TO SAY 'I AM A CHRISTIAN BELIEVER'"
Angela Merkel was also clear about her beliefs in a recent visit to the University of Bern, in Switzerland. When asked about the refugee crisis and the fears of some type of "islamisation", she used the opportunity to speak about the Christian identity that helped forge the European values.
"I have to be very honest. We all have the opportunity and the freedom to have our religion, to practice it, and to believe in it. I would like to see more people who have the courage to say 'I am a Christian believer'. And more people who have the courage to enter into a dialogue", Merkel said.
The Chancellor also suggested that people should go back to the "tradition of attending a church service now and then, and having some biblical foundations."
The debate about Islam and the identity of Europe "could lead us deal again with our own roots and to know them better", she concluded.
Published in: Evangelical Focus - life & tech - Merkel: "Faith in God makes many political decisions easier"