15,000 Norwegians left state Church within a week with just one click
The Church of Norway now webpage allows people to verify their membership status, sign up or leave the church. "No one should be a member of a religious community against their will", leader Kristin Gunleiksrud says.
Protestante Digital, AFP, Dagen · OSLO · 30 AUGUST 2016 · 19:10 CET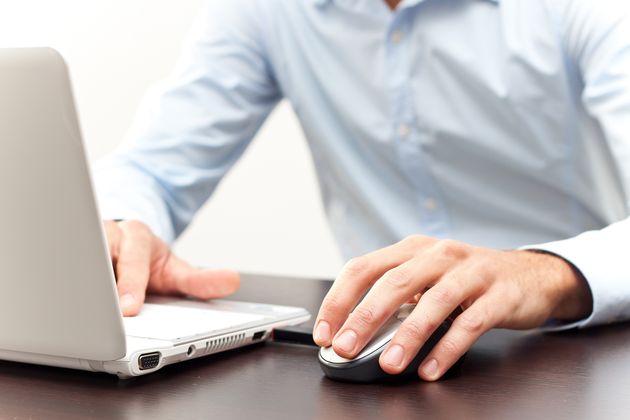 Using the new Church of Norway webpage, Norwegians can join and aleave the traditional Protestant Church
The Norwegian Church has 3.8 million members -about 73% of the country's population- and a significant institutional presence in the Scandinavian country. Now, this Lutheran Church has put up a website giving them an easy way to sign up or apostate.
Using the page, Norwegians can verify their membership status, join and also leave the church, with a few simple clicks, after answering a short questionnaire.
According to the church, more than 15,000 people decided to leave within a week after the launch of this new digital membership platform. Most resignations came on the first day, when 10,854 left a church where many are baptized as babies but never attended worship services regularly.
"NO ONE SHOULD BE A MEMBER AGAINST THEIR WILL"
Church of Norway representatives said they were not surprised by this exodus. "No one should be a member of a religious community against their will, and therefore I am glad that this solution has been put in place", the leader of the Church Council Kristin Gunleiksrud Raaum said in a statement.
For centuries, the Lutheran Church has been the official religion of state in Norway, but it is currently in the process of separating itself from the state authorities.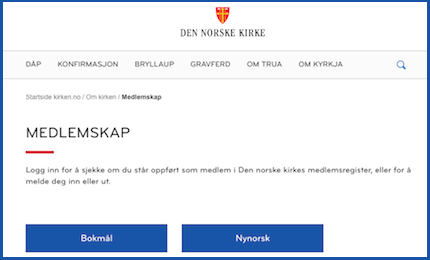 INTERNAL DEBATE
The new online form does also allow people to register, that is, to become a member; and about 500 people have completed the process to join.
These enrollments have provoekd another debate within the Church, since the system allows anyone to join without going through any process of baptism, discipleship or confession of faith.
Bishop Ingeborg Midttømme has been critical of the system, after realizing that people who "do not share the Christian faith" were joining.
"I am not sure what we should do to avoid the problem, but in my opinion there is a difference between the desire to belong to a church and the commitment that comes from being in one", she told the Norwegian Christian newspaper Dagen.
Published in: Evangelical Focus - life & tech - 15,000 Norwegians left state Church within a week with just one click