Christian values kept Odegaard away from 'Football Leaks' scandal
The father of the Real Madrid player refused to manage his son's image rights in a tax haven. Christian faith is "important" to the family.
El Mundo, Dagen, Protestante Digital · MADRID · 15 DECEMBER 2016 · 17:48 CET
Norwegian football star Martin Odegaard.
The latest informations made known by several media in the so-called 'Football Leaks' case reveal how some players and coaches created companies or partnerships to manage image rights and pay less taxes.
In the midst of the scandals of corruption that are still being investigated, a football star stands out. Martin Odegaard, a young Norwegian footballer signed by Real Madrid in January 2015 rejected the model of "business" that others were choosing.
The young promise of European football appears in the papers of Senn Ferrero's law firm, as Spanish newspaper El Mundo explained.
A QUESTIONABLE OPERATION
Senn Ferrero offered the player the possibility of creating a company in a tax haven, as many others did. But Odegaard's father refused.
"He's going to make a lot of money anyway, so it's also a moral issue about how much effort you should make in trying to save yourself some tax money, while other people have to fight to pay their bills", Hans Erik wrote in one of the leaked emails.
The father of the Norwegian star also said the operation would have been risky, because a strong investment was required for the creation of the company.
During those conversations between Odegaard's father and Senn Ferrero, the option of managing the image rights as a natural person was clearly presented as the least profitable of the options, because taxation would go from 20% to 43.5%. This was the option the player finally chose.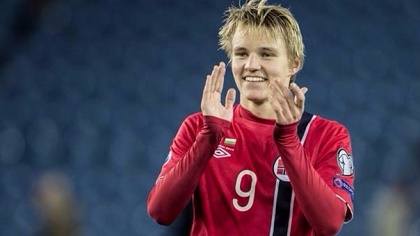 "FAITH IS IMPORTANT FOR ME AND MY FAMILY"
The Odegaard family identify themselves as Christians.
The Real Madrid player explained in November 2014 that faith "is important to me and my family".
On his Twitter account, Odegaard has published messages like "God is great" or "Dreams + hard work + dedication + God = Success".
In an interview with the Norwegian Christian newspaper Dagen, his father pointed out that "faith is the foundation" on which they have built their family and career.
Hans Erik used to be a football player in the past and was very clear about his faith in God at that time, which he believes will also be positive for his son: "I am sure that it is good for his career".
Published in: Evangelical Focus - life & tech - Christian values kept Odegaard away from 'Football Leaks' scandal