Restarter: Empowering refugees to make a new start
Experts in migration Anita Delhaas and Noemi Mena have founded "a platform which helps refugees through building networks, education and employment opportunities."
Evangelical Focus, EES · AMSTERDAM · 22 FEBRUARY 2017 · 18:13 CET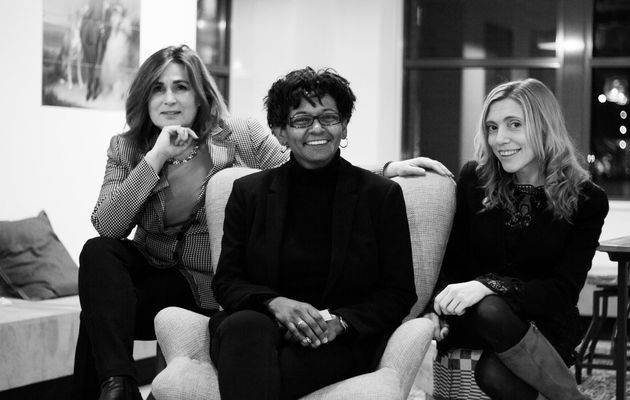 Anita Delhaas, Arleen Westerhof and Noemi Mena, Restarter team. / Restarter
Hundreds of refugees still arrive to Europe every day. They left their countries hpoing for a better future, but most of them do not find what they expect. Integrating in the societies to which they arrive is very difficult.
Trying to find a solution for this, Anita Delhaas, former head of World Vision Lebanon, who has has more than 27 years of NGO experience in Eastern Europe and Middle East, and Noemi Mena, a journalist and an expert on migration, with experience as policy advisor and cross-cultural communication consultant, have founded Restarter. Arleen Westerhof, founder and Executive Director of the European Economic Summit, is the other member of the team.
"BUILDING BRIDGES FOR A BRIGHTER FUTURE"
Restarter is a social enterprise which aims to "enable refugees to become rebuilders of their own lives and the communities in which they live by promoting business projects that provide social services to vulnerable people in Europe as well as in the MENA region."
The motto of the project is: "Building business for a brighter future". It has a professional and socio-economic network contributing to the integration of the refugees.
"EQUIP AND EMPOWER"
Their goal is "to work with newcomers, in particular - but not exclusively - with refugees from the Middle East to promote social enterprise. To equip and empower them with values, education, experiences and skills."
In the Middle East region, Restarter "works together with NGOs and companies to help refugees rebuild their lives as close to home as possible", they explain on their website.
Once the refugees are in Europe, "our goal is to support them to restart their lives and to integrate in the host country."
The team also encourages refugees to be entrepreneurs and create their own jobs, contributing to the job market.
Additionally, "when possible, we assist them to return and contribute to the rebuilding of their nation."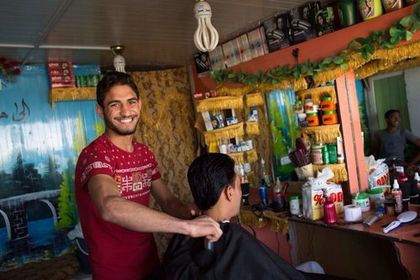 "A NEW START"
The founders believe this "restart" can be achieved through:
- Conducting social impact studies in Europe and Middle East region
- Apply for grants (corporate and government)
- Coordinate execution of social enterprise projects in Europe and Middle East region
- Connecting donors with social entrepreneurs
"WE NEED TO START TALKING ABOUT EMPLOYMENT FOR REFUGEES"
In and interview with the European Economic Summit, Noemi Mena and Anita Delhaas emphasised the importance of providing jobs for the refugees.
"One of the reasons why things are bad for refugees in Jordan and Lebanon is that they can't work. The results of studies done by the Refugee Studies Centre at the University of Oxford show that, when refugees are allowed to start their own businesses and to work not only do they benefit, but also those from the host nation themselves", Mena explains.
The journalist believes that "this is relevant when we talk about Europe and when we ask the question, what will be the consequences in the future if we don't help these people to integrate into society? That's why we need to start talking about jobs, employment and entrepreneurship for refugees."
BUSINESS MEET UPS
Restarter "links companies with refugees as a potential workforce through Business Meet Ups (BMU's) in different cities",
"During these events we link companies with refugees and match the needs of companies to the skills of the refugees. We also give cross cultural workshops and provide one-to-one coaching", Anita Delhaas adds.
Restarter has already got several Business Meet Ups planned this year in the Netherlands; The Hague, Aalten, Tilberg and Soest. They "hope that through them relationships will start to develop between Syrian refugees and business people that will lead to jobs and internships."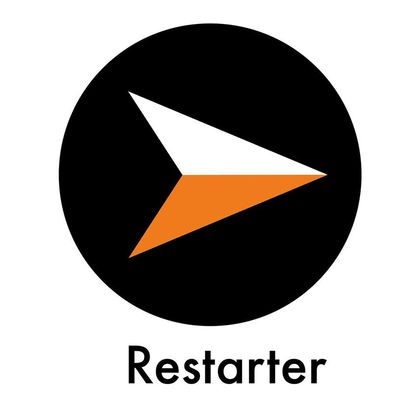 "A HEART FOR THE MIDDLE EAST"
But finding a job is not the only goal: "I also hope that these business people will also get a heart for the Middle East", Delhaas says.
"Right now the region has a negative connotation and people only think about fundamentalism, cruelty, the lack of human rights, etc. There is however so much that's good there", she points out.
"I would really like to see Christian business people start to pray and invest in these people so that the region can be reached."
"REFUGEES WANT TO BE USEFUL"
"I see great potential in the refugees that I've met here in the Netherlands. Many of them are now legally being allowed to stay in Europe and many of them want their lives back. They want to be useful and contribute to our societies", Mena says in the interview.
But that is not enough, "they need training to be able to adapt to their new host countries. We want to train them and help them with coaching and connections. If we could also develop a list of business people who would have an interest and a heart for these people and for the region that would be really good."
"GET THEIR LIVES BACK"
Despite the millions arriving, the truth is that "those who are most vulnerable are not coming to Europe. I'd therefore also really like to see businesses and companies here contributing to the Middle East and North Africa region", Mena says.
"It's not just about sending charity money for them to survive. It's about helping them to get their lives back. If we could get a pilot project going in that region that would be great", she concludes.
You can know more about Restarter by visiting the project's webpage and its Facebook page.
Published in: Evangelical Focus - life & tech - Restarter: Empowering refugees to make a new start