Greenland: 98 per cent are Protestant but...
Statistics say that every fifth resident has already made one suicide attempt. A Lutheran pastor gives some keys to understand the situation.
Idea Spektrum · NUUK · 19 FEBRUARY 2015 · 11:00 CET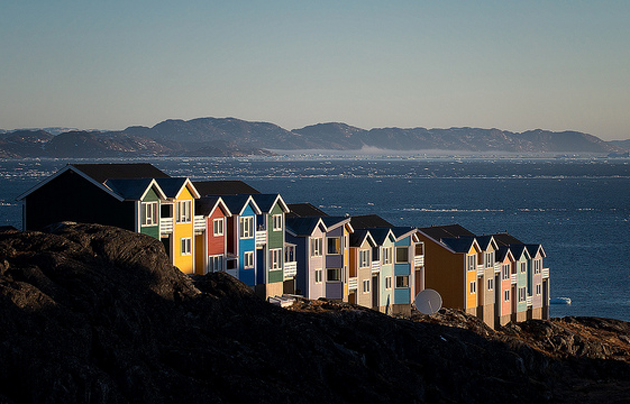 Buildings in Nuuk, Greenland. Photo: Thomas Leth-Olson (Flickr, CC)
In Greenland 98 per cent of the approximately 57,000 inhabitants define themselves as Evangelical Protestants. Yet, at the same time, the island, half as big as the European Union territories, has the highest suicide rate in the world.
A report on Deutschlandradio Kultur (Germany Radio Culture) gave information on this subject, as reported by German magazine Idea Spektrum. Statistics say that every fifth resident has already made one suicide attempt – mostly at the age of between 15 and 24 years.
According to data from the health authority of Greenland (Nuuk), almost every week one person departs this life by choice. As the pastor responsible for South Greenland, Dorthe Petersen (Qaqortoq) of the Evangelical-Lutheran People's Church in Denmark, explains, there are various reasons for this. Because of the lonely winters far from civilisation many people have become alcoholics.
Moreover, many children have been subjected to sexual abuse within their families. This is, however, a taboo subject. Because of the transformation from a tribal society to a modern country within the past 50 years, the sense of community that was typical for Greenland has decreased amongst the indigenous people, the Inuit.
Most of the 9,000 church members belonging to the four congregations under the care of the pastor Petersen find it very difficult to talk about their feelings. Yet amongst young people there is a shift towards a change of thinking: 'They no longer want to be driven to suicide.'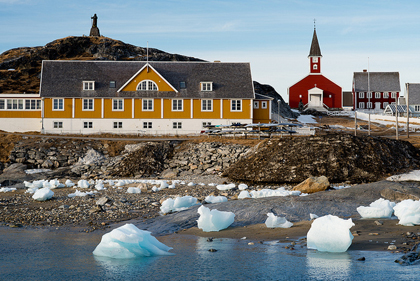 HOPE THROUGH CLIMATE CHANGE?
Greenland is an autonomous part of Denmark. According to the pastor, people of Greenland are pleased about climate change. It is not only leading to the melting of glaciers but is also lengthening the growing seasons. Potatoes and turnips are now maturing better.
Lettuces and cabbages can be grown not only in greenhouses, as before, but also in the open air. The weather conditions have become more consistent and are resulting in better opportunities to be self-sufficient with home-produced meat, milk and cheese. These foods therefore no longer need to be imported from Denmark, 3,000 kilometres away. This is giving people further hope.
Published in: Evangelical Focus - life & tech - Greenland: 98 per cent are Protestant but...