Budget of US megachurch Lakewood discussed in the media
Pastor Joel Osteen's megachurch spent $90 million last year. Only 1.3% was used for mission and evangelistic outreach.
Houston Chronicle, Christian Today · HOUSTON · 11 JUNE 2018 · 10:31 CET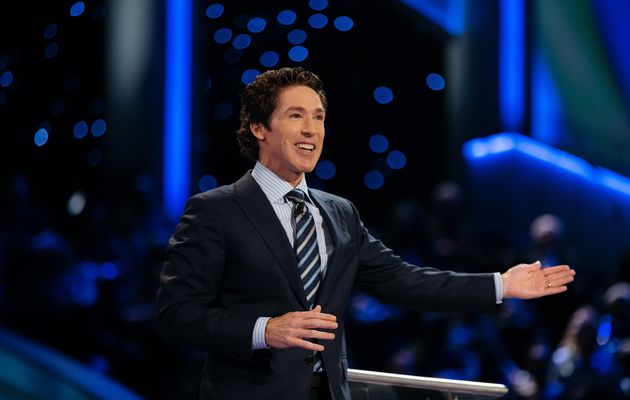 Lakewood Church leader and prosperity gospel pastor Joel Osteen during a sermon. / Wikimedia Commons.
Lakewood Church in Houston (Texas, USA) has an annual budget of around $90 million, according to its last fiscal year's financial statement.
Newspaper Houston Chronicle reported that during the fiscal year that ended March 31, 2017, the Joel Osteen's megachurch spent $31.7 million (one third of the budget) on its weekly services and programs.
Additionally, $25.1 million were spent on its television ministry, and $6.7 million on the church's Night of Hope events.
For general and administrative expenses, the church used $11.5 million, and another $11.9 million for fundraising.
The remaining $1.2 million was spent on mission and outreach.
BIGGEST CHURCH OF UNITED STATES
Lakewood is America's largest church, with around 50,000 people who go every week to the former Compaq Center, where the NBA Rockets team once played.
It is estimated that the broadcasts of its services reach 10 million United States viewers weekly.
The stadiums across the country which host its travelling monthly Night of Hope event, at $15 a ticket, are always full.
On Facebook and Twitter, Osteen has 28 million followers. His 10 books have sold more than 8.5 million printed copies in the United States alone.
OSTEEN: "I DO NOT DO ANY OF THIS FOR THE MONEY"
Lakewood's pastor and his wife don't take a salary from the church. In 2013, in an interview with The Christian Post, Osteen explained why.
"When I wrote my first book, I didn't know if it would sell 1,000 copies or 20,000 copies. But it sold millions and millions of copies. Well, we never did any of this for money, but God has blessed us in such a great way. My dream was always to be able to work here, and serve in the ministry and to not have to take a salary", he said.
Osteen said: "Not everybody can do that, it's not practical. But for us, it was important because I don't need to. And I think it's important because being in the public eye, there's a lot of scrutiny, and people think, well, he's just doing it for money. This way I can say I don't do any of this for money. God has blessed us in other ways".
HOW MUCH IS TOO MUCH?
Carl Trueman, a pastor and professor of church history at the Westminster Theological Seminary in Pennsylvania, told the Chronicle when asked about Osteen.
"There's always the question of how much money is too much for a pastor to earn ... When you're looking at his lavish private lifestyle, I'd say that's too much"
OTHER MEGACHURCHES
According to most of the research companies and organisations in the US, a church becomes a megachurch when it has more than 2,000 members who attend its services weekly. Rich megachurches often come under criticism and are looked at with suspicion.
In December 2017, Channel 9 conducted a Church Transparency Survey, asking 12 of Charlotte's largest churches to voluntarily provide details of how they spend their money.
Only three churches — Elevation Church, Forest Hill Church and Transformation Church — provided audited financial statements. Two churches gave only basic financial details, while six churches refused to provide any information.
PASTORS' SALARIES
There are not official data of the the salary of the megachuches' pastors. Most of them argue that those figure are only to be known by the members of their churches.
"If you work hard and pay your taxes, then you should be able to live where you are able to afford. I think that pastors do have a responsibility to be wise with the things that they have", John Gray, who served as associate pastor at Lakewood under Osteen, told The Greenville News in December 2017.
Gray took over the 21,000-member multi-campus Relentless Church in Greenville, South Carolina, last month.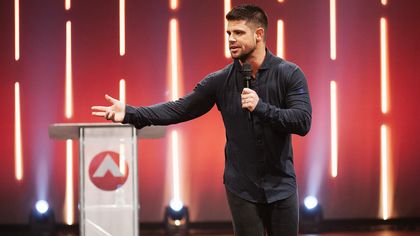 In 2015, Steven Furtick, pastor of Elevation Church in North Carolina, the ninth biggest church in the country, told WCCB-TV's anchor Morgan Fogarty that Jesus wouldn't want him to reveal how much money he earns or donates. The interview took place after he received criticism for not disclosing his salary and owning a $1.7 million mansion.
Published in: Evangelical Focus - life & tech - Budget of US megachurch Lakewood discussed in the media