Panama players thank God despite World Cup elimination
All players of the squad kneeled and prayed together on the pitch after losing 6-1 to England. It is the first time the country plays a football World Cup.
Nizhny Novgorod · 25 JUNE 2018 · 10:30 CET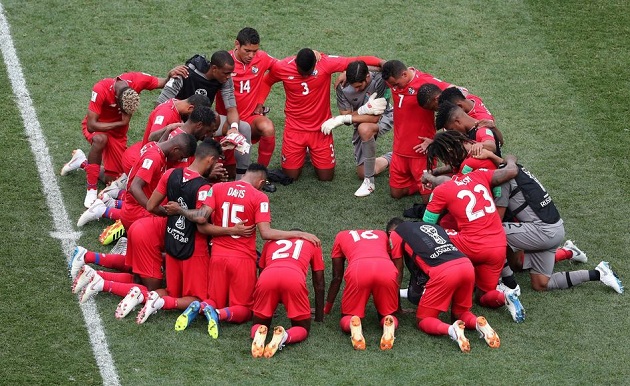 Panama players pray together after the World Cup game against England, on 24 June 2018. / Reuters
Kneeling on the pitch, and praying. This is how the Panama football team praised God in Russia as they finished their second World Cup game.
They had just lost 6-1 to England, the the biggest defeat in this year's championships so far. But that was no reason to stop the players from publicly expressing their gratitude and faith.
England won, but Panama celebrated their own achievement. Felipe Baloy scored the only goal of his team, the first ever of Panama in a World Cup.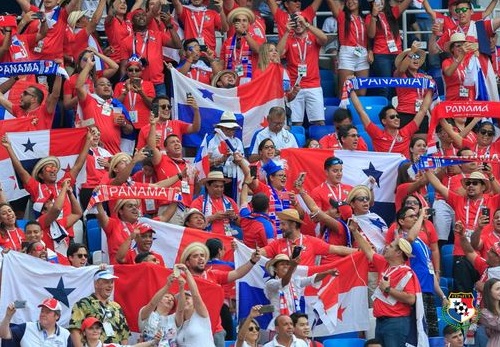 The historic moment arrived in minute 78' and with no real chances to change the sign of the game. Nevertheless, the players on the pitch and the supporters in the stands celebrated the goal as a huge victory.
Baloy wrote on Twitter later that evening: "I thank God, my family and Panama, a historic goal for my country. Dreams happen when work and effort is involved". He shared the message with the hashtag #FeEnDios (#FaithInGod).
Gracias a Dios, gracias a mi familia y gracias Panama, un gol Histórico para mi País, los sueños se cumplen a base de trabajo y esfuerzo, #Russia2018 #Perseverancia #FeEnDios… https://t.co/DQEfJh4Tbn

— Pinbaloy (@pinbaloy23) 24 de juny de 2018
Praying together on the field is a common practice of the Panama football team, as images taken in previous games and training sessions suggest.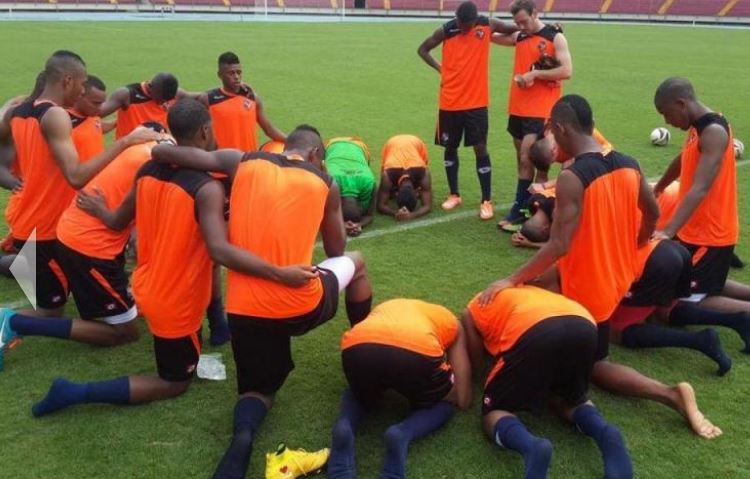 Panama has 0 points after two games, and is already out of the tournament. But thousands of football fans witnessed their faith and gratitude.
Published in: Evangelical Focus - life & tech - Panama players thank God despite World Cup elimination