Mercy Ships celebrates its 100,000th free surgical procedure
The Christian organisation sends "floating hospitals" to countries with no access to safe surgery. They also train local doctors and help to improve healthcare infrastructures.
Mercy Ships · CONAKRY · 13 JUNE 2019 · 08:53 CET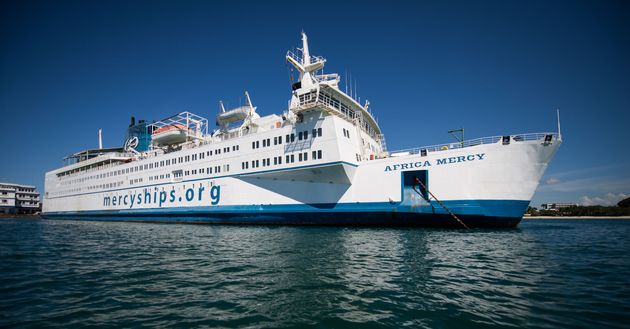 Africa Mercy, the hospital ship of Mercy Ships. / Mercy Ships.
Mercy Ships is a faith-based international development organisation that deploys hospital ships to some of the poorest countries in the world, delivering free healthcare to people in need.
It is estimated that 5 billion people do not have access to safe, affordable, timely surgery. In sub-Saharan Africa specifically, 93% of the population can't get the surgery it needs.
To ease this global surgery crisis within Africa, Mercy Ships sends its "floating hospital", the Africa Mercy staffed by volunteers, to the places where surgeons are needed most.
TRAINING AND DEVELOPMENT
These surgeons also train and mentor local medical professionals who will stay in their home countries, "effecting change long after Mercy Ships departs", the organisation says.
Mercy Ships also aims to "build relationships with the national government and ministry of health, so that it doesn't just address the immediate need on the ground, but also works to strengthen the country's healthcare systems and drive policy change".
"Our surgical program changes the entire course of our patients' lives. By forming partnerships with African nations, together we are building a powerful legacy of hope and healing that's contributing to the overall development of West and Central Africa", stresses Donovan Palmer, its CEO.
100,000 FREE SURGICAL PROCEDURES IN 40 YEARS
On May 21, Mercy Ships performed its 100,000th surgical procedure onboard the Africa Mercy, a milestone that represents an important point in the non profit's 40-year legacy.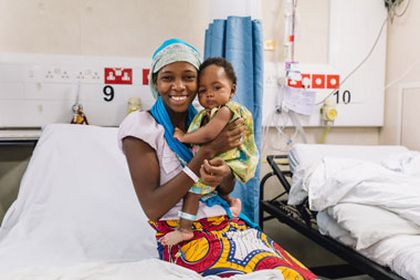 A 7-month-old patient with a debilitating cleft lip in Guinea, travelled with her mother nearly 200 miles to receive the surgery on Africa Mercy, which has provided free surgeries to more than 2,100 people in Guinea since arriving in August 2018.
"Seeing Aissata's new smile after her surgery is an image of the hope and healing we are working to provide for thousands of people in Africa who are without access to surgical care", Mercy Ships founder Don Stephens pointed out.
"It was a multinational team with nurses from Korea, new Zealand and Australia. Seeing everyone working to the same goal is very inspiring", said Dr Rachel Pollard, an anaesthetist from Oxford and one of nearly 400 volunteers currently serving onboard the hospital ship.
MORE THAN 40 YEARS OF SERVICE
Founded in 1978 by Don and Deyon Stephens, Mercy Ships has worked in more than 70 countries, providing services valued at more than £1 billion, to eradicate the diseases of poverty.
"Mercy Ships follows the 2,000-year-old model of Jesus by bringing hope and healing to the forgotten poor, helping people of all faiths and none", they explain.
After Mercy Ships completes its fourth surgical visit in Guinea this June, the Africa Mercy will sail for Senegal in August.
Published in: Evangelical Focus - life & tech - Mercy Ships celebrates its 100,000th free surgical procedure