Why is testing a vaccine in Africa immoral?
The proposal of two French doctors to use Africa to test coronavirus vaccines has sparked controversy. "It is not compatible with the biblical criteria of human dignity", French evangelicals say.
Protestante Digital · PARIS · 20 APRIL 2020 · 11:00 CET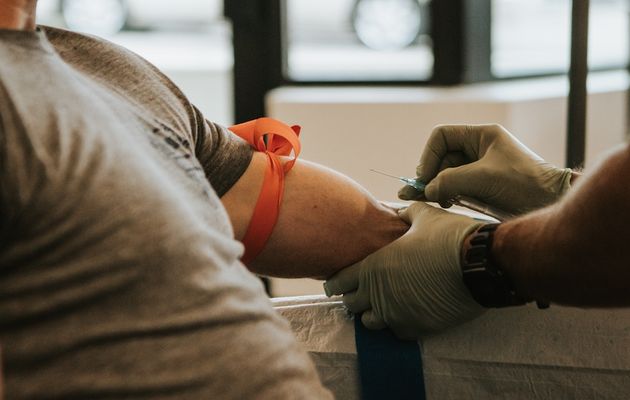 There are more than 60 vaccine projects under development throughout the world. / Unsplash.
It was foreseeable that the coronavirus epidemic was going to trigger a race between world powers to find the first vaccine.
China, in collaboration with the CanSino company and the Beijing Academy of Military Medical Sciences; United States, through various projects, such as that of the Moderna company along with the National Institutes of Health; or the project of the Inovio corporation; the University of Oxford, the Canadian biotech Symvio or the German CureVac.
In total, according to the London School of Hygiene and Tropical Medicine, there are more than 60 vaccine projects under development throughout the world.
But beyond how questionable it may be to apply commercial competition strategies to a product designed in the context of the current worldwide epidemic, there is also a controversy around the necessary human tests to test these vaccines.
The most recent one has started in France, after two French doctors suggested in a television program to 'outsource' the trials to Africa.
"SHOULD NOT WE E DOING THIS STUDY IN AFRICA?"
During a debate on French TV channel LCI, the head of the intensive care and rehabilitation at the Cochin hospital in Paris, Jean-Paul Mira, pointed out: "If I can be provocative, shouldn't we be doing this study in Africa, where there are no masks, no treatments, no resuscitation?".
"A bit like it is done elsewhere for some studies on AIDS. In prostitutes, we try things because we know that they are highly exposed and that they do not protect themselves", he added.
The director of the French Institute of Health and Medical Research (Inserm), Camille Locht, nodded in agreement and replied: "You are right. We are in the process of thinking about a study in parallel in Africa [...] That doesn't prevent us from thinking about a study in Europe and Australia too".
Those declarations sparked a series of strong criticism from authorities of international institutions, such as the director of the World Health Organization (WHO), Tedros Adhanom Ghebreyesus, who said that the declarations were "racist and oppose the spirit of solidarity".
"AFRICA CANNOT AND WILL NOT BE A TESTING GROUND"
"Africa cannot and will not be a testing ground for any vaccine. It was a disgrace, appalling, to hear during the 21st century, to hear from scientists, that kind of remarks. We condemn this in the strongest terms possible, and we assure you that this will not happen", he added.
Several public personalities from the world of African football have also raised their voices. "It is totally inconceivable we keep on cautioning this. Africa isn't a testing lab. I would like to vividly denounce those demeaning, false and most of all deeply racists words", wrote former Ivorian Chelsea striker Didier Drogba in twitter.
Former Barcelona and Cameroon striker Samuel Eto'o insulted the French doctors in his instagram,and pointed out that "Africa is not a playground for you".
Cameroonian Philadelphia 76ers basketball player, Joel Embiid, also denounced the declarations in his twitter: "This is ridiculous and unacceptable... It's been going on for decades. Africa is not a testing lab".
The French Higher Audiovisual Council (CSA) has published a statement in which they "strongly warn the LCI chain against the repetition of such events".
LONG LIST OF ABUSES IN AFRICA
"French public opinion in general has been surprised to see that specialists have considered the use of African populations to carry out trials of vaccines against Covid-19", the director of French National Council of Evangelicals (CNEF) pastoral service for parliamentarians, Thierry Le Gall, told Spanish news website Protestante Digital.
There is a long list of abuses committed by the pharmaceutical sector of the great western powers on Africa.
One example is the case of the American pharmacist Pfizer in 1996, when it supplied a meningitis medication to 200 children in Nigeria and 11 of them died, but the company avoided the trial by paying $75 million.
Or the case of the Family Health Institution in 2005, which tested a product to prevent AIDS transmission with a group of women who practiced prostitution in Cameroon, and withdrew their treatment after finishing the trials.
"NOT COMPATIBLE WITH THE CRITERIA OF HUMAN DIGNITY OF THE NEW TESTAMENT"
"This proposal seems to imply that there would be categories of the world population that could be exposed to great health risks for the benefit of another part of the population. This attitude resembles a form of utilitarianism unacceptable to humanity", Le Gall underlined.
The debate, although not new, perhaps requires other approaches aside from medical ethics or the historical debt of colonialism. In this sense, the French evangelicals point to a Christian moral dimension which denounces the error of some arguments such as that of the French doctors.
"The gospel carries in its DNA the protection of the weakest and the poorest. Christ demonstrated this by giving his life for all humanity, regardless of race or person. From a Christian point of view, this proposal is not compatible with the criteria of human dignity of the New Testament", Le Gall said.
"EVANGELICALS MUST BE MORE PRESENT, BRINGING WORDS OF COMFORT"
The representative of the CNEF stressed that "evangelical Christians must be more present and more audible than ever in society, bringing peacefully and compassionately a word of comfort, hope and justice".
"We must join the concrete acts of love that society needs. This is not an option for a true follower of Jesus", he concluded.
Le Gall also noted that French doctors have already apologized.
The virus continues to spread on Africa, one of the regions of the planet with the fewest health resources.
However, in other countries, such as the Central African Republic, other active epidemics, such as measles, remain more urgent. On Tuesday the WHO extended the health emergency in the Democratic Republic of the Congo due to Ebola, after registering new cases.
Published in: Evangelical Focus - life & tech - Why is testing a vaccine in Africa immoral?