Europa League hero Bacca: "I dedicate it to God"
The striker scored twice for Sevilla FC, helping the team to win its fourth title. As other Colombian football players, he has a Christian faith.
Protestante Digital, El País · WARSAW · 28 MAY 2015 · 11:39 CET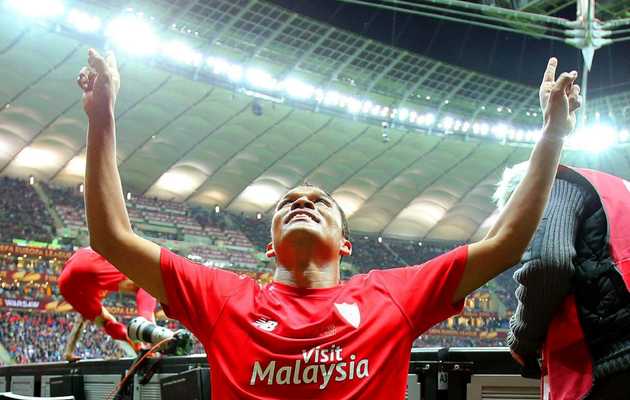 Bacca points to God after the victory. / Agencies
Striker Carlos Bacca was the hero of the Europa League final which led Sevilla FC (Spain) to win its fourth title. In an intense match against Dnipro (Ukraine), the Colombian was crucial with his two goals in the 3-2 victory.
Bacca is a Christian, and he celebrated both goals as he always does: pointing upwards, thanking God.
After the 90 minutes, he celebrated with his teammates, showing a shirt on which everyone could read: "I can do all this through him who gives me strength." The verse is found in the Bible (Philippians 4:13). His family was also portrayed on the shirt.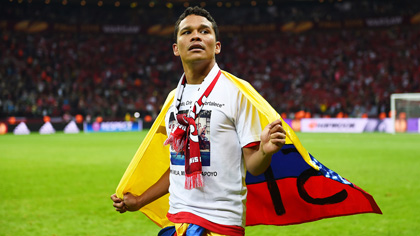 Later, talking to the media, Bacca added: "I dedicate this victory to God and to my family, the biggest blessing God has given to me".
"I MADE MISTAKES, GOD SHOWED ME THE WAY"
Bacca is an evangelical Christian, as well as other well-known Colombian football stars like Falcao and James.
In an interview with El País, last year, he said: "I believe in God and He is in my heart. He gave me the attributes to play football and this is view that I point to heaven every time I score."
"When I started my career, I made big mistakes. I was wrong. God showed me the way and delivered me from evil."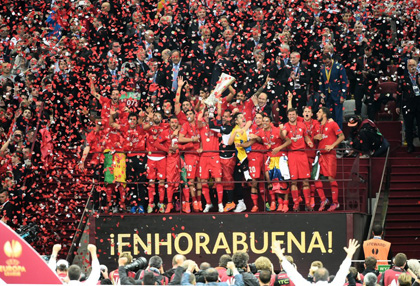 Published in: Evangelical Focus - life & tech - Europa League hero Bacca: "I dedicate it to God"