'Revive Europe': 3,000 students from 68 countries gather in Germany to get inspired for mission
Karlsruhe hosts the 6-day-long evangelism conference and joint New Year celebration. Bible expositions on Acts, workshops, worship, arts, encourage university students to "wait on God" and respond with the gospel to Europe's spiritual hunger.
KARLSRUHE · 31 DECEMBER 2019 · 12:39 CET
Evangelical university students from acrosss Europe came together in Karlsruhe, Germany, 27 December-1 January. / Photo: Revive Europe
"God wants to ignite a fire inside of us and use it to set this continent on fire", said the director of Revive Europe, Sarah Breuel, in the opening night of the big conference that has brought together 3,000 university students and graduates from 68 countries.
From December 27 to January 1, participants aged 18-35 and a large number of speakers are reflecting on the mission of God in Europe, and how to reach a new generation with the gospel.
Through Bible expositions on the book of Acts in the mornings, John Teter and Zeff Nikola talked about how God used the early church, and what can the church learn to respond to the spiritual need in Europe today.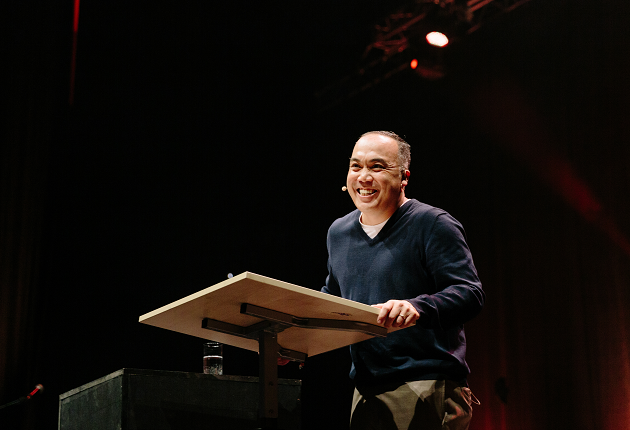 "The disciples in the upper room were full of anticipation. They were waiting for God to act. But they had no idea that they were waiting for a person", said Teter. "I pray that you will want a few people to like you because of the gospel, not a hundred people to like you because you are just like them". Nikola added: "Revival is what happens when Jesus is lifted up. When he's both trusted and proclaimed".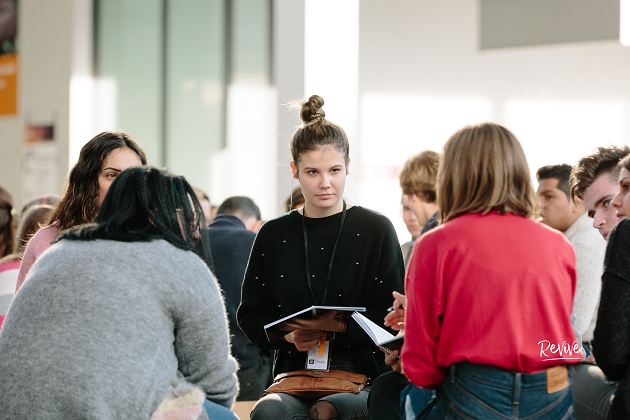 Small groups helped to have personal conversations about the theme of the conference. Tracks and seminars on all kinds of topics (from how to organise mission weeks at university to the analysis of cultural trends), helped participants to deepen in specific issues of interest.
Worship and prayer had also a key role in the joint celebrations.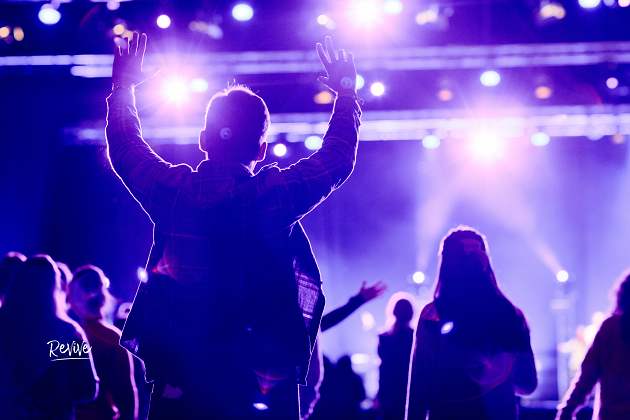 The evening sessions focused on three main themes: "Revive our Hearts", "Revive our Universities", and "Revive Europe". Speakers Becky Pippert, Connie Main Duarte, Andres Boppart, Christian Pichler, Jeff Fountain, Anne Zaki, Lindsay Brown and Luke Greenwood called attendants to "depend on God", "wait on the Holy Spirit", "identify our own idols", and "share the good news and hope of Jesus in a generation looking for meaning".
Arts, sports, prayer rooms, open mics, video testimonies, and the Agora - where the students interacted with mission projects and other Christian ministries - were available in the free times.
Revive Europe will end on 31 December with a New Year celebration.
A "KINGDOM PARTNERSHIP" BETWEEN MINISTRIES
The conference has been organised by IFES (International Fellowship of Evangelical Students), a fellowship of national students movements which have held previous evangelism conferences for many years.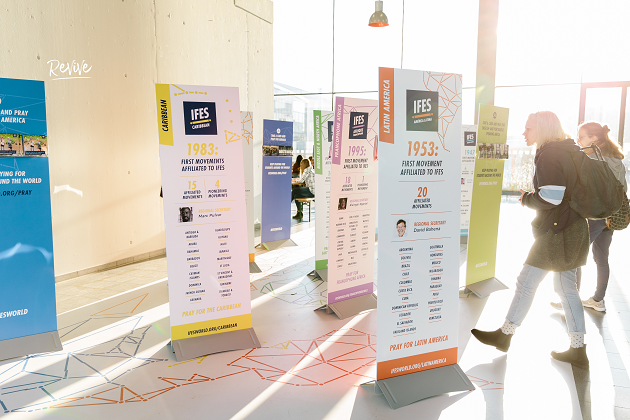 The new focus of "Revive" has been to collaborate with other 30 Christian organisations who work in Europe with the same vision of reaching the continent. Among these groups are other student ministries (Cru, Navigators, Students for Christ…), mission agencies, youth groups, evangelism and apologetics ministries, media, etc.
"The heart of Kingdom partnership is simply praying, working and seeking one Kingdom, to glorify one King: Jesus", the organisers said.
AFTER REVIVE
As the conference came to an end, the Revive team encouraged all students to bring what they learned home. "After Revive, go deeper and deeper with Jesus. (...) Let's continue to ask him to bring revival to our own lives", they said.
"Be bold witnesses of Jesus. (...) We pray that boldness and courage in witnessing will also be the mark that we have been with Jesus". And "pursue revival in our universities and in Europe. We hope we will be encouraged, challenged and inspired to contend for a fresh move of God not only in our own lives, but also in our universities and across our continent".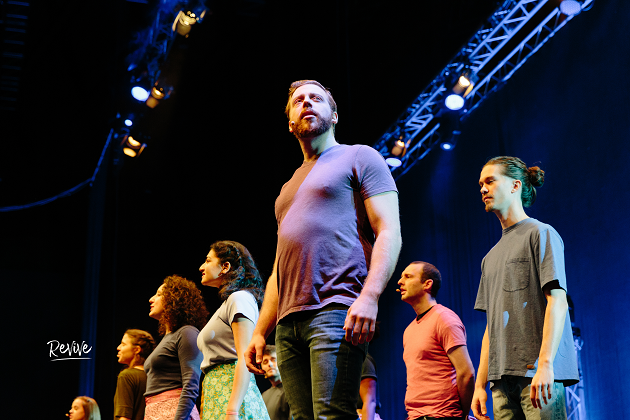 Prior to the conference in Karlsruhe, a year-long prayer campaign for Europe was held.
Learn more about Revive Europe on the conference's website.
Published in: Evangelical Focus - europe - 'Revive Europe': 3,000 students from 68 countries gather in Germany to get inspired for mission