Two evangelical churches burned and firefighters shot at in Chile
In just 2 weeks, two evangelical churches in rural areas have been destroyed. One of the firemen was injured.
Evangélico Digital · TEMUCO (CHILE) · 26 APRIL 2021 · 09:46 CET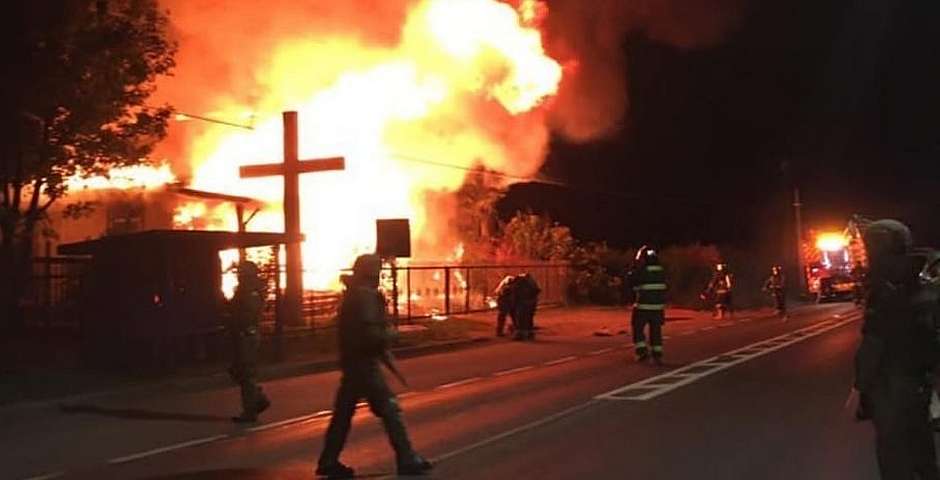 One of the burned churches in the Araucanía region,Chile . / ADN
On the night of 22 April, an armed group attacked and set fire to an evangelical church on the Las Cardas road, a rural area in the commune of Padre Las Casas, in the Araucanía region of Chile.
The attack occurred 40 metres away from another church, the Pailahueque community, which was also attacked on 11 April in similar circumstances and its educational centre was totally destroyed.
After the attack, the volunteer firefighters went to the scene but were shot at when they arrived at the burning premises. One of the firemen was wounded by the shrads after a shot shattered one of the side windows of a cars.
The volunteer received medical attention at Victoria Hospital, while a large police operation was deployed at the church.
Published in: Evangelical Focus - world - Two evangelical churches burned and firefighters shot at in Chile