Violence against Christians in Nigeria continues
About 1,600 died in Boko Haram attacks in the last four months. "Insurgency has not only succeeded in killing, injuring and displacing people, but have worsened distrust among people of different faiths"
Morning Star News, Open Doors, The Guardian · NIGERIA · 11 NOVEMBER 2015 · 16:12 CET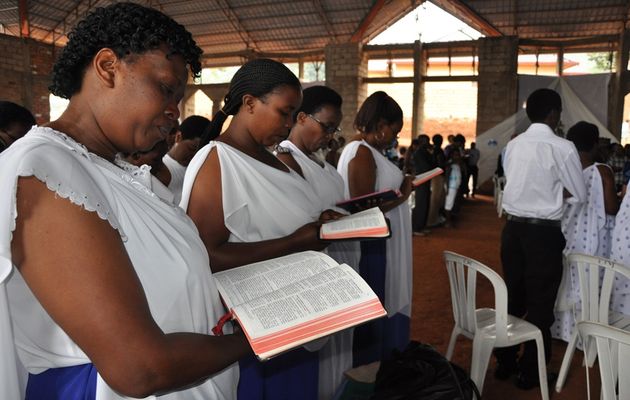 A Christian service in Maiduguri, Boko Haram's north-eastern home
In 2014 more than 4,000 people were killed in Nigeria, and it is estimated that 2.1 million have been displaced in the six years since terror attacks began in the north-eastern states.
Since he became president, Muhammadu Buhari has repeatedly stated he will end the attacks by December, relocating the army command centre from the capital Abuja to Maiduguri, Boko Haram's north-eastern home. Residents in the region remain sceptical.
In places like Yola, the capital of Adamawa, one of the states most affected by Boko Haram's violence, there is a curfew from 7pm to 5am since a state of emergency was declared in 2013. Most locals now ignore it.
A The Guardian article gives insight about Nigeria's current situation. An officer who asked to remain anonymous describes how he and 122 members of his infantry unit had the mission of going to the battlefield and taking on Boko Haram last December.
For nine months they tried to recapture key towns such as Gwoza, Madagali and Hong. "Only 45 of us returned, some were killed by bullets and bombs and others by dehydration", he says. And adds: "But it is God that is the ultimate protection."
BOKO HARAM AND FULANI, BIGGEST THREATS
Beyond Boko Haram's attacks, violence also has raged farther south, where a lesser reported, years-long campaign has claimed the life of thousands of Christian believers.
Militants among the Fulani, a predominantly Muslim and nomadic population of cattle herders, are suspected of killing dozens of Christians in the states of Plateau and Taraba in recent months
Moderate Muslims have also been attacked. A few weeks ago, a suicide bomber with alleged affiliations to Boko Haram, burst into a newly opened mosque in Jimeta, a suburb of the city, where hundreds of worshippers were praying there for the first time . 42 were killed, and more than 100 people were wounded.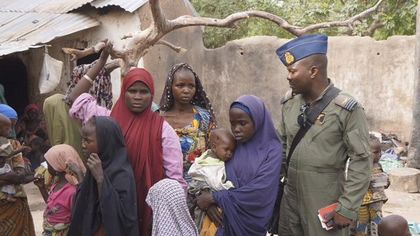 CONTINUOUS ATTACKS
Almost at the same time, a double bombing in the city's main market killed many. But, as locals told The Guardian: "It only took two days for the market to reopen, everyone has to feed their families so they went back to trading right at the same spot Boko Haram struck."
According to The Guardian, Nigerian universities also fear for their students and staff. "We have had to reinforce protection measures for our students", explains a professor at Modibbo Adama University of Technology.
"Many of them are already used to being searched from head to toe at the gates. The army, which supervises many of the searches, now routinely patrols the city and some of the neighbouring towns, with trucks visible at major road junctions from sunset until dawn", he adds.
OVER 100 KILLED IN MAIDUGURI
Maiduguri, the capital of Borno State in north-east Nigeria, has been the most affected these last 2 moths. In September, over 100 people were killed, and many more injured by a series of bomb blasts.
One week later, the city was devastated again when 5 children blew themselves up in attacks at a mosque and the house of a local vigilante leader.
"BOKO HARAM HAS BEEN DEGRADED"
At the India-Africa summit, Nigerian President Buhari said the military is tackling terrorism: "I am pleased to note that though sporadic attacks on soft targets have not stopped, the overall capacity of Boko Haram to hold territory and determine the course of the conflict has been severely degraded", he affirmed.
"If the current positive trends are maintained, we are confident that by the end of this year, we would have succeeded in permanently turning the tide against the Boko Haram insurgents in Nigeria", Buhari concluded.
Nigeria's military has reported several victories against the group in recent months, including the rescue of some 241 women and children near the Cameroon border, and the recapture of many villages.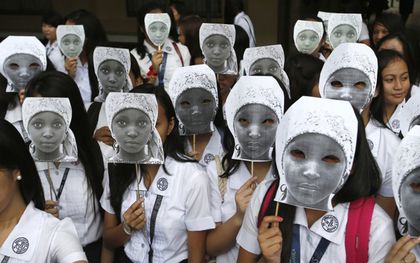 However, most of the Chibok girls have not been rescued yet, and, as a a citizen of Maiduguri warns: "They can come at any time again", so "everyone is going about their business with fear and hope. Only God can save us."
REFUGEE CAMP FOR CHRISTIANS IN MAIDUGURI
Besides the multiple attacks Maiduguri has suffered lately, Christians in that region have had to set up their own camp, because, as they reported to Open Doors, they faced "discrimination and provocation" in camps which they shared with Muslims. The camp is the "new home" of 2,000 displaced Christians.
"This is an illustration of the fact that the insurgency has not only succeeded in killing, injuring and displacing people, but have worsened distrust among people of different faiths", an Open Doors staff worker explains.
Last October, a group of this organisation visited the camp, and found out that "the conditions in the camp are very hard." Christians live "in squalid circumstances. When it is time to receive their daily rations, the people form long lines outside the camp kitchen."
"There are days that the camp dwellers simply have to go without food", the observers add . "Some of the Christians have been able to work on farms in the surrounding areas in exchange for food."
HOPE DESPITE THE TRIALS
Besides, the Nigerian Emergency Management Agency (NEMA), which belongs to the government, has stopped supplying food to the camp, because it wants the Christians to move to the Muslim camps. Churches and individual Christians started to provide food to the campers, but this is becoming very hard to sustain.
Despite all, a church has been rebuilt and Open Doors was able to give SD cards to the the adults in the camp, so that they could use their mobile phones. They also handed out some 500 Children's Bibles and gifts which will support children's education.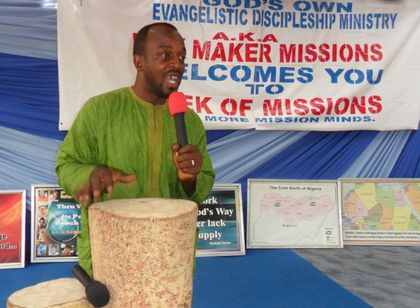 HONORING A MISSIONARIY LEGACY
Amid ongoing dangers, Christian leaders in Nigeria are dedicating this month to recall the exemplary faith of indigenous missionaries who gave their lives in areas overrun by Islamic extremist militants.
"These missionaries have been labouring in very dangerous, remote mission fields" , said Elijah Ipole, head of media for the Evangelical Missionary Society (EMS).
"Some have had to bury their loved ones while in mission fields. Some have had their properties looted or completely destroyed by the enemies of the gospel", he added.
Established in 1947 to empower indigenous African missionaries to take over missions work from foreign missionaries in Nigeria, EMS has lost five of its pastor and church planters to Boko Haram and other jihadists in the last four years.
"Go to north-east Nigeria and see the ruins of what has become of the habitations of our Christian brethren," he commented. "See how Christians have been massacred, and how the few survivors have been maimed, scattered and made refugees in their own motherland."
PRAY FOR NIGERIA
Nigerian Christian leaders ask all Christians worldwide "to pray for our missionaries, their families and the converts in the various mission fields, as you continue to bear in mind that the gospel is being preached by these missionaries in increasingly volatile and very deadly crises situations."
Boko Haram, which seeks to impose sharia (Islamic law) throughout Nigeria, has killed more than 17,000 people, according to Amnesty International, including 1,600 in the last four months.
Christians make up 51.3% of Nigeria's population of 158.2 million, while Muslims account for 45% and live mainly in the north.
Published in: Evangelical Focus - world - Violence against Christians in Nigeria continues